Centralized procurement platform Information management system Online message
The first lifting operation of Hanlan Dalian Garbage Power Generation Project was successfully completed
---
At 10:20 am on July 20, 2023, the Dalian Jinpu New Area Domestic Waste Incineration Power Generation (Phase I) Expansion Project, undertaken by the Fourth Engineering Company, successfully placed the first lifting operation of the boiler steel frame. A hundred guns were fired on site, and everyone was extremely excited. Hanlan Environmental Protection and supervision personnel jointly participated in the attendance. The smooth placement of the first steel frame marked the official entry of the construction phase of the Dalian waste power generation project.
Since the establishment of the project, under the leadership of the Group Company and the Fourth Engineering Company, the Hanlan Dalian Project Department has made every effort to cooperate and do a solid job in all aspects, striving to provide various high-quality services to the owners. In order to successfully launch the first shot in construction, promote the company's spirit of being able to win and skilled in winning battles, and shape a good image of the company, under the leadership of project leader Bai Yuebing, the project department and construction team have carefully deployed and continuously improved the plan based on the on-site situation. At the same time, they actively communicate with the owner, arrange the order of material arrival reasonably, and ensure progress and quality while ensuring life first and safety production. All the personnel of the project department worked overtime during the day, enduring high temperatures and lighting up lights at night, overcoming various difficulties and obstacles, and finally achieved success and received recognition from the owner.
Looking ahead, difficulties and hopes coexist, challenges and opportunities coexist. Hanlan Dalian Project Department will continue to make efforts, hold onto its position, and strive to complete the construction task as soon as possible and successfully. With the efforts of the team, we will create a brilliant future for the people of Yu'an.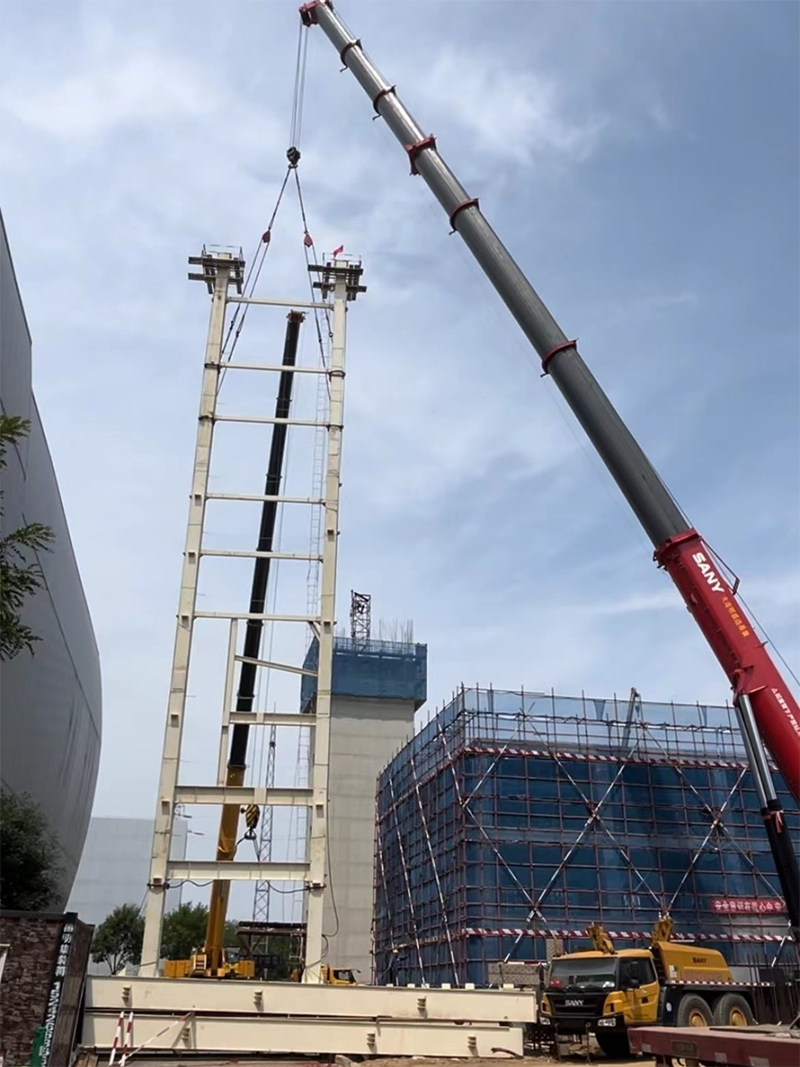 ---