Centralized procurement platform Information management system Online message
Leader's Speech
---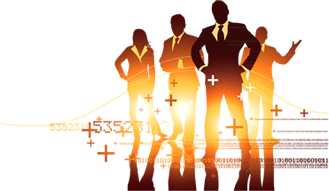 By Huang Kezheng, Chairman & General Manager
Despite wind and rain,we have been advancing forward for development with determined efforts.On behalf of the group company,I would like to express my sincere gratitude to the new and old customers and friends from all walks of life for their long-term concern and support!
The company has grown with the industrial development of China,and has gone through over sixty years of wind and rain.The company's history of more than 60 years is not only a thorny and arduous history of entrepreneurship,but also a history of development that is going forward and self-improving.It is also a history of advancing with the times,pioneering and innovating.The completion of a series of industrial production lines in industries of electricity,chemistry,metallurgy,cement,glass,etc.,the rise of a high-rise building,the meticulous creation of high-quality projects...The footprints of the company's employees have traveled all over China,and dozens of countries and regions in Europe and Asia.Generations of hard work,sweat,wisdom and strength,perseverance and hope have written a chapter of the struggle of the company for more than 60 years,full of glory and hardship,and created the cornerstone of the province's pride and attention.
When a giant ship sails,only by hold steady its heading,can it be stable and far-reaching;rivers flow farther only by constantly receiving flowing water from smaller streams.Looking back at the glory of history,it is necessary to mobilize the torch of inheritance and grasp the direction of the new journey.Adhering to the cultural philosophy of"Cultural Education,Cultural Management,and Cultural Development",the company continues to promote its three strategies of management,talents and cost,and continuously promotes its development by transformation,and innovation,and is committed to creating a comprehensive,diversified and international modern enterprise group.
There is no end to development,and there is no end to struggle.Looking forward to the future,the company will continue to adhere to the business philosophy"of integrity management,cooperation and win-win",to create brand products of excellent quality and caring services.I sincerely invite the new and old friends from all walks of life to join hands with us to jointly write a more splendid chapter for the future!