Centralized procurement platform Information management system Online message
Yibin Branch Hospital of Luoyang Hospital of Dongzhimen Hospital of Beijing University of Chinese Medicine contracted by the Group begin to treat patients
---
At about 10 a.m. on July 1, a grand opening ceremony was held in Yibin Branch Hospital of Luoyang Hospital of Dongzhimen Hospital of Beijing University of Chinese Medicine, to present the 102nd birthday of the Party. Jiang Ling, member of the Standing Committee of the Provincial Party Committee and secretary of Luoyang Municipal Party Committee, and Xu Anlong, president of Beijing University of Chinese Medicine, jointly inaugurated the Luoyang Hospital of Dongzhimen Hospital of Beijing University of Chinese Medicine, and opened the clinic in Yibin Hospital. Liu Qunfeng, Director of the Department of Planning and Finance of the National Administration of Traditional Chinese Medicine, Wang Xian, President of Dongzhimen Hospital of Beijing University of Chinese Medicine, Zhi Anyu, Deputy Director of the Provincial Development and Reform Commission and First level Inspector, Wang Fuwei, Deputy Director of the Provincial Health Commission, Wang Xianhong, Second level Inspector of the Provincial Department of Finance, and Xu Yixian, Sun Yanwen, Wang Jun, An Yingfang, Wang Guohui, leaders of Luoyang City, participated in relevant activities.
After the unveiling ceremony, Jiang Ling and others conducted on-site inspections on the infrastructure construction, daily management and operation, and medical capacity construction of the Yibin Hospital area. He stressed that we should seize the opportunity of cooperation with Dongzhimen Hospital, learn concepts, methods, and talents, make good use of the newly introduced advanced medical equipment, pay attention to the construction of medical ethics, improve the management and operation level of hospital construction, improve transportation and other supporting services, provide convenience for people to see doctors, and effectively play the role of national and regional medical centers. We should adhere to the principle of putting patients at the core, follow modern hospital treatment standards, adjust and optimize process routing, enhance the functions of public areas such as consultation desks and waiting areas, and provide a good medical experience for patients. It is necessary to create better working and living conditions for medical experts from Dongzhimen Hospital to Luoyang, improve the supporting service facilities in the diagnosis and treatment room, and provide a good working environment for medical staff.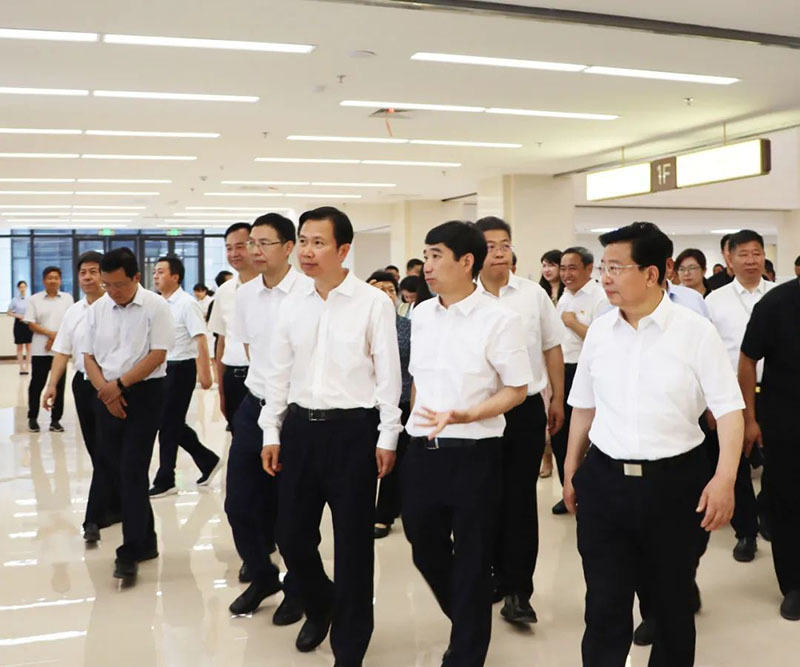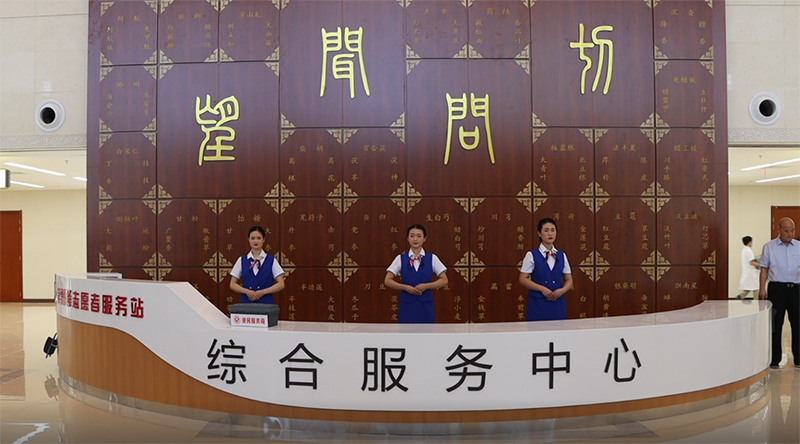 It is reported that Beijing University of Chinese Medicine Dongzhimen Hospital Luoyang Hospital is a national TCM (encephalopathy) regional medical center project hospital. Relying on Luoyang Hospital of Traditional Chinese Medicine, it implements the cooperation model of "one team, two brands, three hospital districts, independent operation and overall development". At present, Dongzhimen Hospital has sent 70 experts to Luoyang Hospital to carry out clinical visits, rounds and academic exchanges. The opening and operation of the hospital will help Luoyang build a regional medical service highland and better meet the health needs of the people in Luoyang and even western Henan.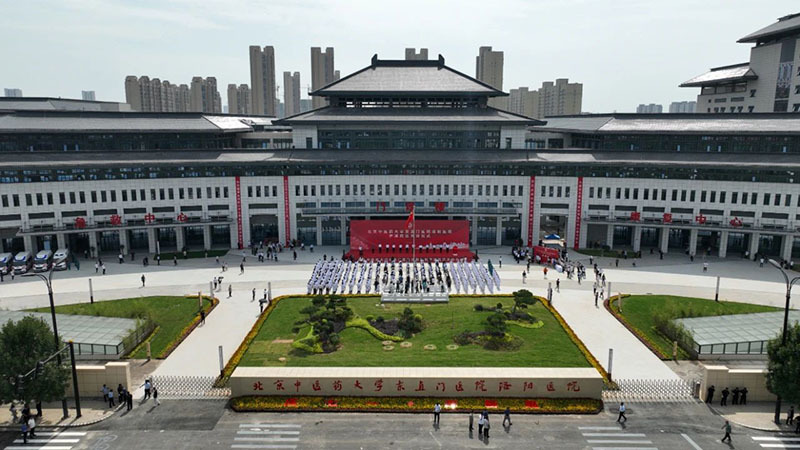 The hospital construction project is contracted by the group company and is a key provincial and municipal construction project. It is divided into two phases, with a total investment of approximately 2.01 billion yuan and a total area of approximately 302 acres. The first phase of the project has a construction area of approximately 210000 square meters, with a designed daily outpatient and emergency volume of 8000 people and a planned number of 1200 beds. At present, the first phase of outpatient medical technology building, ward building, rehabilitation ward building, and other buildings have met the conditions for opening consultations. The foundation of the project was officially laid on March 12, 2020, plus or minus zero was completed on November 15, 2020, the main structure was fully capped on June 30, 2021, and the Masonry was completed on April 2022, starting the fine decoration project.
Since the construction of the hospital began, the project management team has been led by the group company to forge ahead, overcome difficulties, fulfill their mission, and strive bravely. With the goal of creating high-quality projects and monument projects, they have devoted themselves and made every effort to serve the construction of livelihood projects. During the construction process, the project focuses on leading technological innovation and meticulously creating a safe and civilized construction site. We have won over 20 honorary awards, including provincial and municipal quality standardization demonstration sites, safe and civilized standardized chemical sites, high-quality structures, construction methods, QC achievements, and utility model patents.
At the same time, the project management team is sincere and united, overcoming difficulties, and fully promoting the professional spirit of Yu'an Group, which is "particularly capable of enduring hardship, fighting, and dedicating". They schedule the project backwards, seize the progress, and complete various construction tasks according to the milestones. In recent years, it has won many honorary titles, such as "Advanced Project of 100 day Labor Competition for Housing Construction Projects", "Advanced Project of Meritorious Competition for Major Projects in the Province", "Sakigake of Workers in Luoyang City" and so on, issued by the Department of Housing and Urban Rural Development of Henan Province, the Provincial Development and Reform Commission, the Provincial Federation of Trade Unions, the Luoyang Federation of Trade Unions and other superior departments.
The successful unveiling and opening of the hospital this time is a satisfactory answer sheet submitted by the company to the owners and the public, and it is once again a shining example of the Yu'an brand.
---