Centralized procurement platform Information management system Online message
The main structure of the spinning workshop project of the Xinxiang Chemical Fiber Annual Production 20000 tons of Biomass Cellulose Project (Phase II) was successfully capped
---
On the morning of May 20, 2023, the main structure of the spinning workshop project of the Xinxiang Chemical Fiber Annual Production 20000 tons of Biomass Cellulose Project (Phase II), undertaken by the Sixth Engineering Company, was successfully capped, marking a phased progress in the overall construction plan of the project.
Since the start of construction in February this year, the project department has always adhered to the spirit of "three lectures and three hardships" of the group company, overcome numerous difficulties, and all management personnel have worked together to scientifically organize production, achieve close connection between various processes, and run out of the "acceleration" of project construction. While striving for the project schedule, the project department also attaches great importance to safety and quality management, enhancing the safety awareness of all personnel through pre shift education and safety technical disclosure system, and safeguarding the safety production of the project.
To ensure the orderly progress of the site, the project department analyzed the reasons and formulated corresponding measures based on the node goals and the actual completion of various tasks on site during the construction process, fully mobilizing the enthusiasm of each team, effectively promoting the smooth progress of construction production, and ensuring the timely completion of the main structure capping node goal.
In the subsequent construction process, the project department will work with even greater enthusiasm, work hard, and work hard to ensure that the project is put into operation on schedule.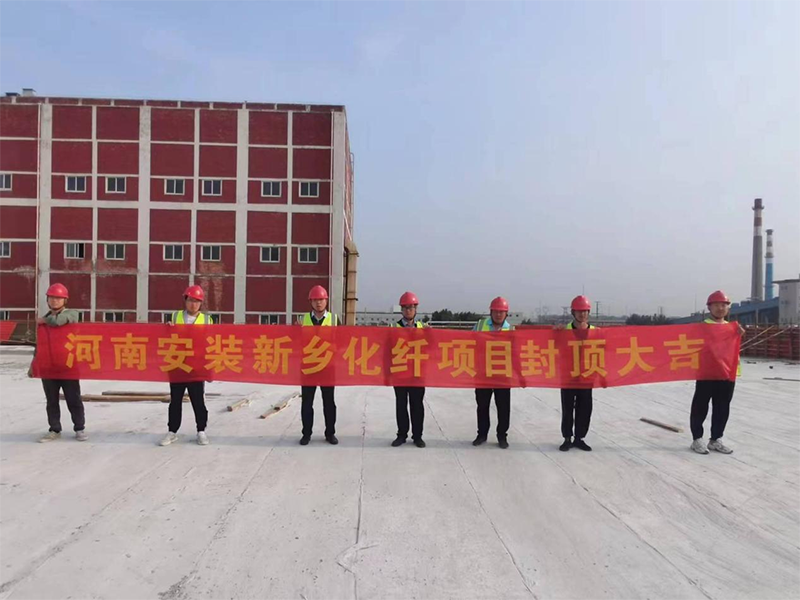 ---