Centralized procurement platform Information management system Online message
The D-line of Wuhu Xinyi Jiangbei Component Cover Plate (A) Project was successfully ignited
---
At 10:18 am on April 10, 2023, the D line of the Wuhu Xinyi Jiangbei Photovoltaic Module Cover Plate (A) project was successfully ignited. Attending the ignition ceremony were Xu Xiaoming, General Manager of Xinyi Group Photovoltaics, Zhang Ming, Chief Advisor of Photovoltaics, Zhao Chunyu, Deputy General Manager of Photovoltaic Jiangbei Company, Fu Yongfeng, General Manager of Glass Fiber Engineering Division, and Wu Zhenqun, Deputy General Manager. Under the joint witness of everyone, the successful ignition of the D-line kiln marked the complete completion of the main project of the Wuhu Xinyi Jiangbei (A) project and a major victory in project construction.
The construction of Line D has gone through twists and turns, with delayed arrival of brick materials during peak construction periods, which has affected various specialties centered around the furnace to varying degrees. Later, when the COVID-19 broke out in an all-round way, workers were infected with fever in a large area, which caused great pressure to complete the project on schedule. In response, the project leader carefully organized the project, and the management personnel overcame difficulties, arranged the plan backwards, grasped the nodes, adjusted the work surface in a timely manner, led the employees to work overtime to catch up with the schedule, and worked together to seize the progress. In the end, we met the ignition conditions on January 7, 2023, and successfully ignited on April 10.
Victory has finally passed, and a new horn has sounded. In the future, the Wuhu Xinyi Jiangbei Project will continue to adhere to the safety concept of "safety first, life first", closely follow the company's journey, and strive towards the overall goal of building a "Luoyang business card", "international brand", and a modern comprehensive service provider.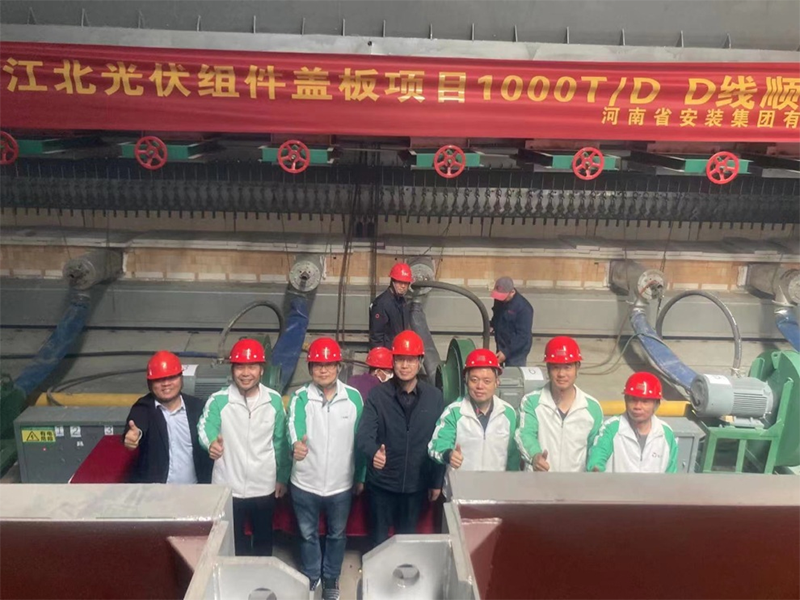 ---