Centralized procurement platform Information management system Online message
Metal structure company successfully through the pressure vessel manufacturing license replacement and design additions site review
---
Recently, entrusted by Henan Provincial Market Supervision and Administration Bureau, the appraisal and review team of Luoyang Petrochemical Vessel and Equipment Association conducted on-site review on the renewal of Special Equipment and Pressure Vessel Manufacturing License (Level D) and design qualification additions for metal structure companies.
At the first meeting, Wang Wenqi, an expert on the review team, first announced the review process and specific requirements, and arranged for the examination of designers. Zhu Jianluo, General Manager of Metal Structure Company, introduced the overall situation and development of the enterprise to the expert group. Zhao Jile, Deputy General Manager, reported to the expert group on the operation of pressure vessel manufacturing system personnel, quality management, process control, etc. Zhang Jianshe, Deputy Director of Luoyang Municipal Market Supervision and Administration Bureau, gave a speech as a representative of the regulatory authority, fully affirming the company's production development and putting forward suggestions and requirements for subsequent development.
During the review process, the review team conducted a comprehensive and systematic review of the company's resource conditions, operation of the quality assurance system, and product safety and quality in strict accordance with the evaluation and review procedures, using methods such as on-site inspection and data review. The team objectively evaluated the company's pressure vessel manufacturing and trial design work, and proposed rectification suggestions for the problems found in the review.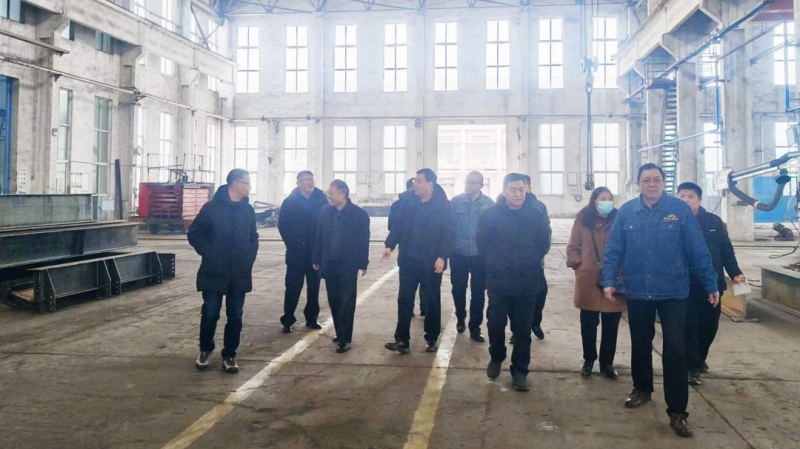 This is the fourth renewal of the pressure vessel manufacturing qualification. To ensure the addition of design qualifications to the original manufacturing license, the metal structure company selected reserve designers in advance, arranged personnel to participate in external training for pressure vessel design twice, and conducted standard specification learning activities within the company. After careful preparation, a total of 8 design and verification personnel participated in the exam, and 7 passed the exam. They met the resource requirements of 5 designers and successfully added design qualifications.
At the closing meeting, experts from the appraisal and review team fully affirmed our company's management system, quality assurance, technical capabilities, product design, and other aspects, while providing valuable comments and suggestions on the shortcomings found. The review team believes that our company meets the conditions for manufacturing license (including design) renewal of fixed pressure vessels. With the careful preparation and full cooperation of all relevant departments, the metal structure company passed the pressure vessel manufacturing qualification renewal once, and the on-site review of the renewal was successfully completed. This certificate renewal has successfully added a design qualification, laying a foundation for future metal structure companies to take the path of integrated design and manufacturing development.
---