Centralized procurement platform Information management system Online message
The arch of kiln D of Xinyi Zhangjiagang Photovoltaic Glass Project was successfully closed
---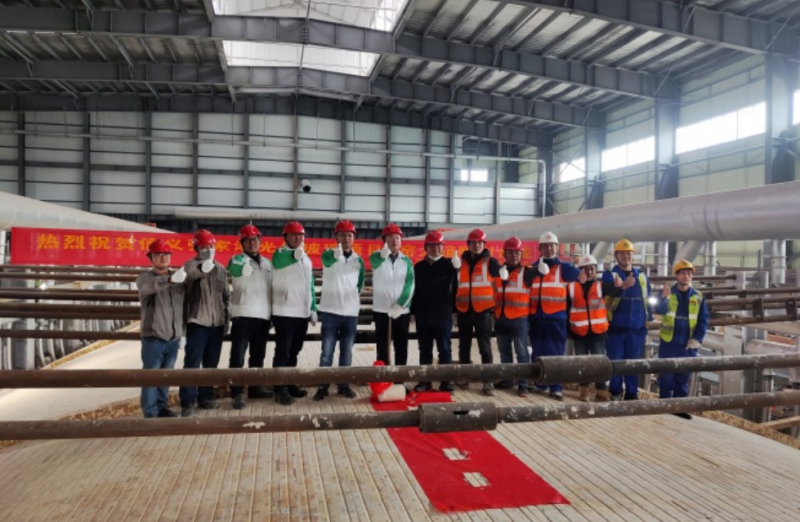 On February 21, 2023, with the chilly spring and the sudden warmth returning to the cold, the morale of the D kiln site of the Xinyi Zhangjiagang Photovoltaic Glass Project was high and very lively. Peng Zhiqiang, General Manager of Zhangjiagang Xinyi, Wu Zhenqun, Deputy General Manager of Glass Fiber Business Department, and other leaders attended the ceremony of locking the arch of D kiln, and jointly knocked down the last brick at 14:58. The significant milestones of the last production line of the Xinyi Zhangjiagang project were successfully achieved, creating conditions for the scheduled ignition of the barrier melting furnace.
"We work together to overcome difficulties and achieve our goals.". At the beginning of the new year, the project will promptly coordinate personnel, identify the D-line ignition target, reverse the construction plan, coordinate various construction elements within a limited time, and strive to catch up with each node. According to the overall schedule, all disciplines work overtime to ensure the completion of the single day project quantity and promote the overall project progress. The management personnel shall be rotated on duty to ensure that the frontline construction site is managed and coordinated, and timely handle various affairs to ensure safety and quality. "The workers and masters do their best, never slacken or shrink back, and concentrate on the task.". Ultimately, we will win together to successfully lock the arch, which will lay a good foundation for subsequent construction tasks.
The drumbeat is urgent, and the pace of progress is still not stopped. The project will continue to advance with passion, seize the momentum, firmly adhere to the safety concept of "safety first, life first", improve the working standard, live up to the mission and responsibilities, and complete the high-quality project.
---