Centralized procurement platform Information management system Online message
The ignition ceremony of Anhui Jiuzhou Industry Co., Ltd. was a complete success
---
On the morning of November 28, 2022, the ignition ceremony of the 1200t/d photovoltaic glass furnace in Jiuzhou, Anhui, which was constructed by our company, was successful. More than 500 leaders of all sessions, including Secretary Xu of Chuzhou Municipal Party Committee, Secretary Zhang Shoushan of Mingguang Municipal Party Committee, Vice Mayor Yu Chenglin, Chairman Liu Canfang of Jiuzhou Company, Vice President Liao Hongying of our company, and Project Manager Li Tiezhong, participated in the ignition ceremony.
Our business capability has been recognized by the owner. The successful ignition ceremony not only marks the success of the construction progress, but also lays a good foundation for the project department to successfully sign the second phase of the furnace project.
Anhui Jiuzhou Project Department has been affected by epidemic factors since its establishment. At the initial stage of project establishment, it was affected by both the Spring Festival and the epidemic situation. In May, the epidemic situation in Anhui was serious; Plum rain season in Anhui in June; High temperature appeared in July and August; Recently, the epidemic has recurred. The mobilization of front-line personnel in and out of the site encountered resistance. In order to ensure the normal and smooth completion of the construction period, the project personnel carried forward the spirit of Yu'an people who are not afraid of hardship, dare to work hard, and overcame one difficulty after another.
In the next work, we will work hard to create a better performance, provide a satisfactory answer for the owner, and at the same time, add luster to the company's construction.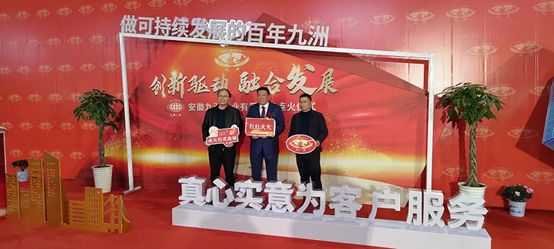 ---