Centralized procurement platform Information management system Online message
Zhangjiajie Waste Incineration Project passed the "72h+24h" test run successfully
---
Through the efforts of all commissioning personnel of the Project Department, at 9:00 on October 27, 2022, Zhangjiajie Municipal Waste Incineration Comprehensive Treatment Project of the commissioning company successfully passed the "72+24h" test run.
Zhangjiajie Municipal Waste Incineration Comprehensive Treatment Project is located in Zhangjiajie City, Hunan Province, and is a key project of the Company in 2022. The project is located in a deep mountain with inconvenient transportation. In addition to the high temperature this summer and the adverse factors of epidemic situation, it has brought great difficulties to the normal commissioning of the project. However, as the installation and commissioning personnel in Henan Province, they have taken decisive measures to overcome the difficulties without disturbing the construction in a special period. The epidemic situation still remains committed to the construction period. They have given full play to the iron army spirit of being able to bear hardships and fight. They have worked overtime day and night to overcome difficulties. Finally, they have been successful, punctual The final commissioning task was completed efficiently to ensure the smooth implementation of the "72+24h" trial operation of the project, which was highly praised by Party A and the Owner.
The successful commissioning of the Project Department also benefited from the close cooperation between the Group Company and Party A, the Owner and the equipment manufacturers. During the construction of the project, the leaders of the commissioning company visited the site for many times and conducted comprehensive communication with various parties. Next, the personnel of the Project Department take advantage of the east wind, keep their horses on the saddle, and still work hard, charging forward to sound the rallying point for the final smooth handover.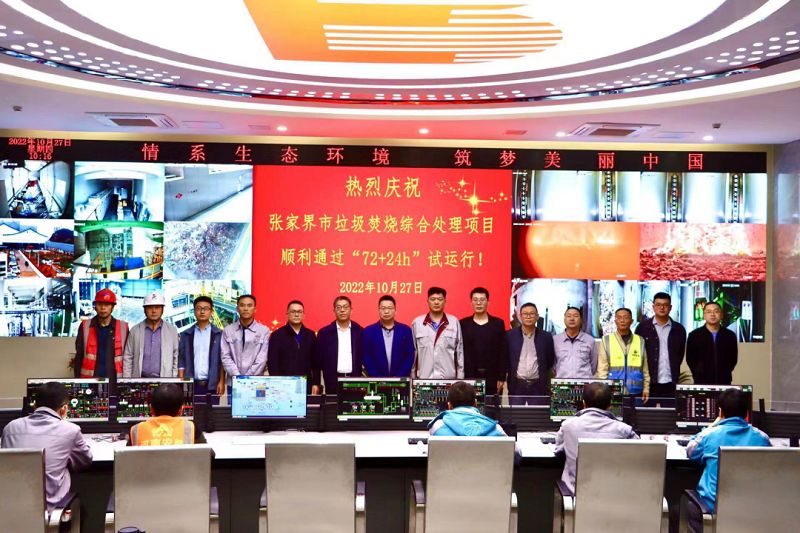 ---