Centralized procurement platform Information management system Online message
Pay tribute to the medical staff of the "epidemic" line, and jointly build a solid defense line for epidemic prevention and control
---
In the afternoon of November 12, Xu Yanhong, chairman of the trade union of the group company, and his delegation came to Zhuge Town Health Center to express their deep sympathy to the staff who have been fighting on the front line of epidemic prevention and control for several days, and sent them instant noodles, ham sausages and other materials, which explained the social responsibility and responsibility of the enterprise with practical actions.
During the condolences, Xu Yanhong expressed his heartfelt thanks to the medical staff on the front line of epidemic prevention and control. He thanked them for taking care of everyone and not afraid of hard work and sticking to their posts. As an enterprise, we look at it in the eyes, remember it in the heart, and express our heartfelt respect from the bottom of our hearts. Today, coming to Zhuge Town Health Center is both a kind of condolences and a contribution.
Warm blessing and sincere gratitude. The epidemic situation is fighting in the front, and the truth is surging in the rear. The Group Company will, as always, bear the social responsibility with a strong sense of responsibility, go all out to support and cooperate in the prevention and control of the epidemic, effectively build a security barrier, and help fight against the COVID-19 epidemic.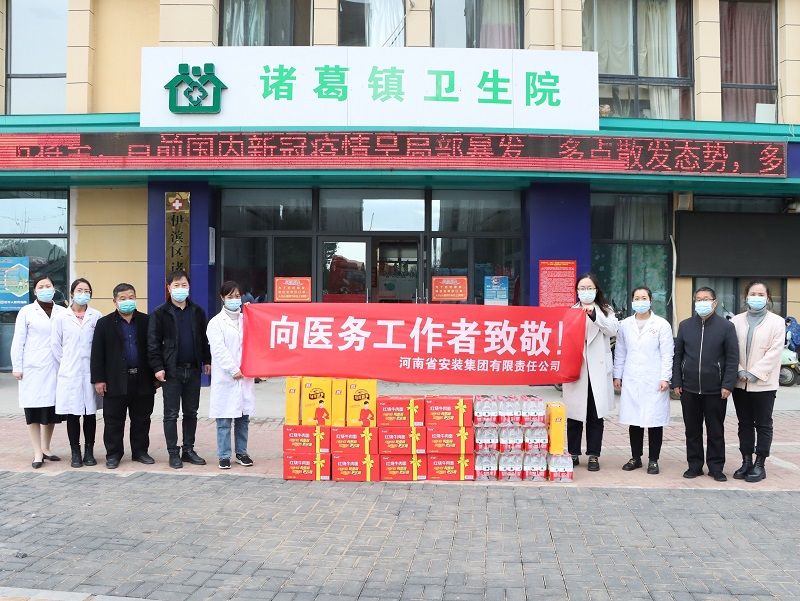 ---