Centralized procurement platform Information management system Online message
The first vehicle of Hebei Weichang Garbage Power Generation Project was successfully mobilized
---
The waste power generation project in Weichang Venous Industrial Park, Chengde City, Hebei Province ushered in the first fully loaded waste transport vehicle at 10:18 on October 25, 2022, and successfully completed its first entry into the pool.
Since the establishment of the paddock project, after the impact of epidemic, wind and snow, it has caused many obstacles to the project construction, especially the twists and turns of the epidemic, resulting in the on-site goods can not keep up with the construction progress. Under the leadership of the project manager, the members of the project department overcome many difficulties and communicated with the owner to urge the goods. At the same time, the temperature has dropped sharply since October, making it difficult to carry out the oil filtering work. The Project Department quickly purchased a small sun to ensure the smooth implementation of the oil filtering work, and the on-site workers worked overtime in the cold wind. With the joint efforts of all personnel of the Project Department, the first truck of garbage finally arrived, which marked the completion of another major milestone node plan of the paddock project and laid a solid foundation for the next formal operation.
The successful mobilization of the first truck of garbage in the paddock project has been highly praised by the owner. The project department adheres to the company's business philosophy of "doing a project, building a monument, making friends, cultivating talents, and expanding a market". In the subsequent grid connection nodes, all members of the project department will continue to carry forward the excellent quality of Yu'an people who dare to fight and overcome difficulties, and establish the image of Yu'an with high-quality services and good quality.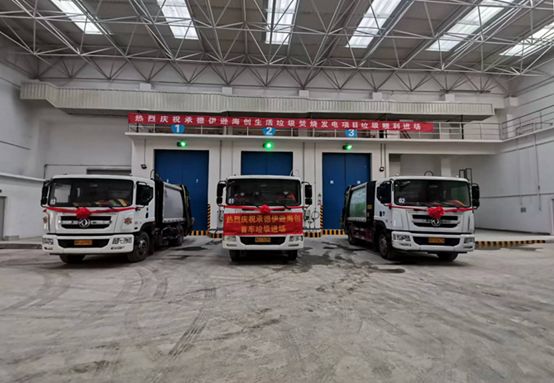 ---