Centralized procurement platform Information management system Online message
In the face of the epidemic, the project of Henan Institute of Technology has broken out of positive and negative zero
---
At 13:30 p.m. on November 9, 2022, with the roar of the last truck of concrete tankers, the project of Henan Polytechnic Institute of Industry officially broke out of positive and negative zero. Since the commencement of the project on October 13, 2022, with the strong support of the group company and the engineering company, the project department has actively organized to overcome the difficulties of epidemic prevention and control, tight construction period, complex geological environment and unequal basement height. It took 29 days to complete the underground structure on schedule.
Although the construction period of the project is very tight, the project department has set the goal of striving for a civilized construction site. According to the actual situation of the site, the project department has determined personnel and plans, inherited the enterprise spirit of Yu'an people who are "especially able to bear hardships and fight", and actively coordinated with the design institute and the supervisor in the face of complex geological conditions to ensure the construction progress of the project. Under the condition of ensuring the progress, we should do a good job in safe and civilized construction, actively connect with the Housing and Urban Rural Development Bureau, the Dust Office and the Safety Supervision Station, and do a good job in the preliminary preparation for building a civilized construction site.
In November, an epidemic broke out in Nanyang. In order to ensure the safety of the Project Department and the smooth completion of the nodes, the Project Department set up an epidemic prevention team to purchase tents and other epidemic prevention materials for self isolation management and organize workers to eat and live on the construction site. On the premise of doing a good job in epidemic prevention and ensuring logistics, all staff will work overtime, and the construction of the underground structure will be completed one week ahead of the planned date.
During the project construction, leaders of Wancheng District, Nanyang City, secretary and president of Henan Institute of Technology visited the construction site for many times, and affirmed the epidemic prevention and control work and construction progress on the construction site. The project team will take this opportunity to take a more ambitious and solid action to make overall efforts to prevent and control epidemic situation, work safety and quality control, and strive to ensure the smooth completion of the capped nodes before the Spring Festival.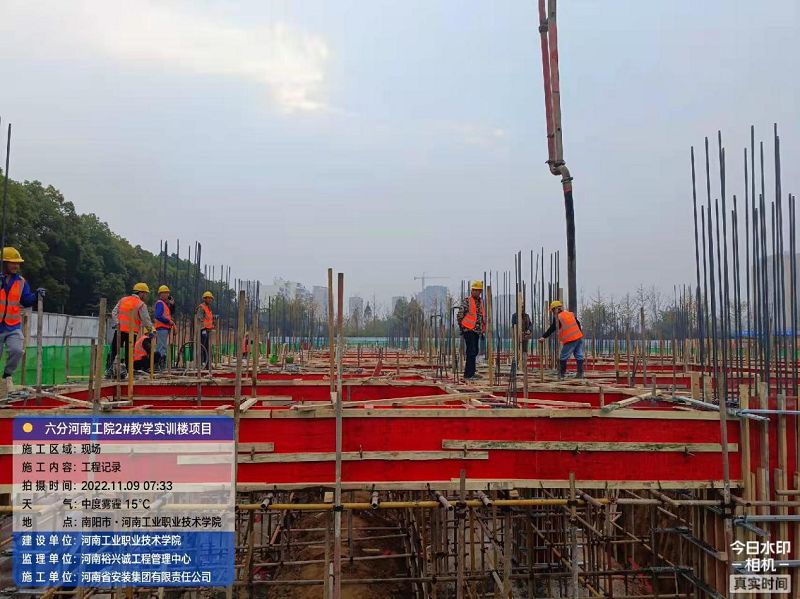 ---