Centralized procurement platform Information management system Online message
Guangxi Province Beihai Xinfuxing Project Photovoltaic Phase A Line A successfully ignited.
---
The first phase of the photovoltaic A line of the Beihai Xinfuxing Project was successfully ignited at 10:38 am on December 8, 2021. The leaders of Party A and the project department witnessed this grand occasion. The smooth ignition of the Xinfuxing project indicates that the Henan Province Installation Group's glass industry has achieved another major achievement in the operation of the Guangxi Beihai market.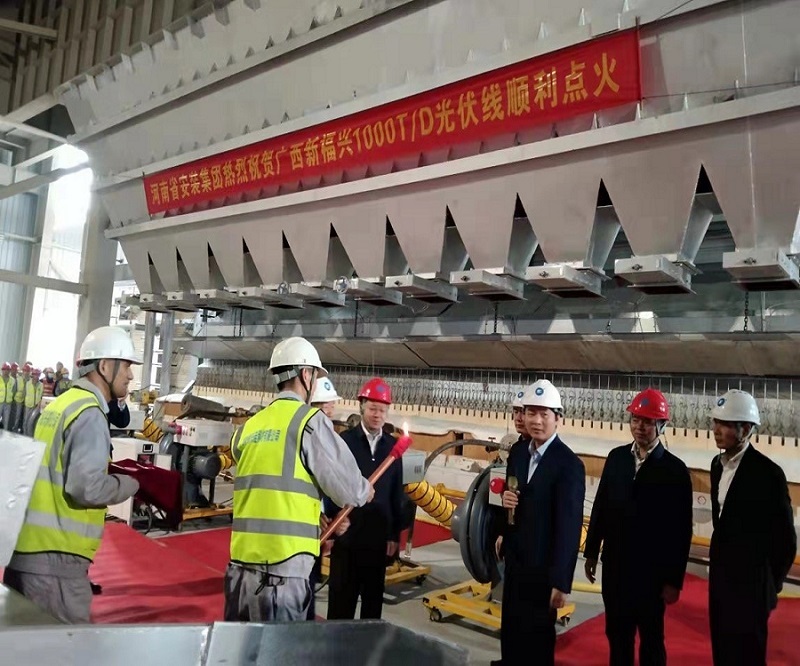 Xinfuxing Phase I Photovoltaic Project Line A was successfully ignited according to the node, marking that the production capacity of the 1000t/d glass production line of Xinfuxing Glass Factory will be greatly improved. This successful ignition not only lays the leading position of Henan Province Installation Group's glass production line construction in China, but also provides favorable support for the operation of other glass production lines in Beihai Donggang Industrial Park.
---