Centralized procurement platform Information management system Online message
The steel structure foundation installation of the arch bridge of the Jining project was successfully completed.
---
At 11 o'clock on July 24, the last skewback of the Jining Old Canal Arch Bridge made and installed by Luoyang Yu'an Metal Structure Co., Ltd. was installed in place, which marked the on-site installation of the 0# and 1# rigid framework of the platform and the embedded part of the skewback was successfully completed.
The Jining Old Canal Bridge Project is located in Rencheng District, Jining City, Shandong Province. This bridge is the first deck arch bridge made and installed by our company. The total weight of the steel structure is 919 tons and the span is 56 meters. All main arches are spliced by seamless steel pipes of φ711mm*40mm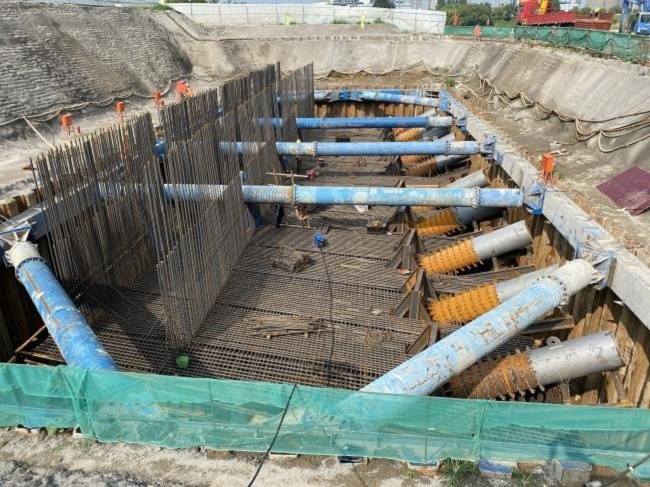 The successful completion of the installation marks the completion of the steel structure foundation of the Jining Old Canal Bridge. After the concrete is backfilled, the main bridge arch rib installation stage has officially started. In the next step, Luoyang Yu'an Metal Structure Co., Ltd. will accelerate the progress of steel structure production, make full preparations for on-site installation, and contribute to the early completion of the arch bridge!
---