Centralized procurement platform Information management system Online message
Cooperating with Harbin Institute of Technology, Promoting the group's technological innovation!
---
On July 12th, Wang Peng, deputy dean of Wuhan International Innovation Research Institute of Harbin Institute of Technology Robotics Group, and general manager of Harbin Institute of Technology Robotics Group Beijing Hagong Lingdong Intelligent Technology Co., Ltd. led a team to the group company to carry out the "Glass Furnace Intelligent Masonry Robot R&D Project" technology communication. Wang Zhixiang and Liao Hongying, two Vice Presidents of the group company, Fu Yongfeng, general manager of the glass fiber engineering department, Liu Jieliang, director of the technical center, Yang Zhenfeng and Wang Yuning, assistant directors, and Liu Haibin, deputy general manager of the human resources department attended the meeting.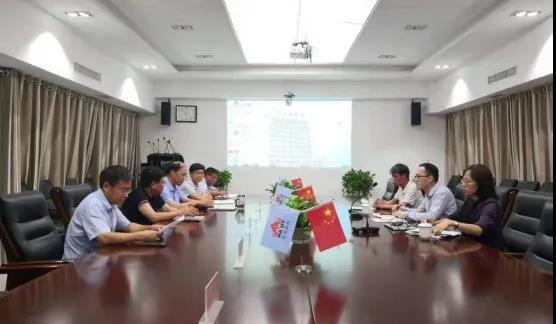 Ma Li, deputy general manager of Harbin Institute of Technology Robotics Group, first introduced the design and development plan of the regenerator masonry robot. The two parties conducted detailed technical exchanges on the program in terms of masonry sorting, mortar feeding, and robotic grasping, suction and placement, plastering and other functions. Wang Peng pointed out that the R&D and application of industrial masonry robots is the first in China. Henan Province Installation Group is a leader in the field of glass fiber construction, and Harbin Institute of Technology Robotics Group is also a pioneer in the field of robots. This cooperation is a strong alliance and will surely make a great success. In this process, a series of scientific and technological achievements will also be produced, and each step is a development.
Wang Zhixiang, vice president of the group company, introduced the development status of the group company in recent years, emphasizing that technological innovation has been promoted to the strategic level of the group company. Firstly, we will take the regenerator as a breakthrough, and expand the R&D area after breakthroughs in key points; secondly, use R&D to drive the training of talents, make full use of the advantages of the postdoctoral workstation of the group company, and absorb relevant professional doctors to enter the station to engage in the research and development of this subject; Finally, we must pay attention to social and economic benefits, pay attention to the input-output ratio, and achieve low input and great results.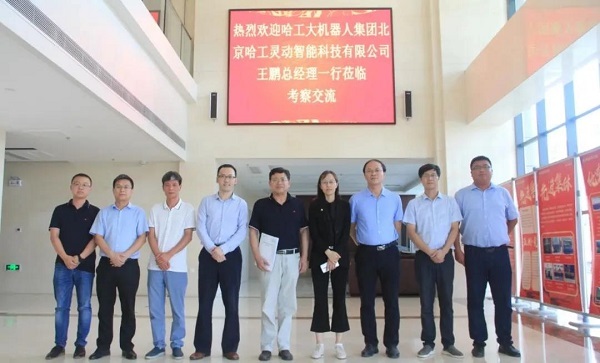 The project is a large-scale industrial technology reform project, accompanied by the development of science and technology. Industry has entered the 4.0 era, and the combination of artificial intelligence and traditional industries has become a trend. The use of robots for glass melting furnace masonry has cross-age innovation significance and is a domestic initiative. At the same time, it has extraordinary scientific research and commercial application value, and has a broad market prospect. It will have a profound impact on the development of the industry, the core competitiveness of the group company, and the improvement of economic benefits.
---