Centralized procurement platform Information management system Online message
Professor Wang Xinquan and Wan Xiangyun of Henan Urban Construction College visited the group company.
---
On the morning of July 13, Professor Wang Xinquan, and Dr. Wan Xiangyun were invited to visit the group company for investigation and inspection. Vice President Wang Zhixiang of the group company met with Professor Wang Xinquan and Dr. Wan Xiangyun. Li Xu, general manager of the safety management department, Liu Jieliang, director of the technology center, Liu Jialei, deputy general manager of the electrical engineering department, and Hu Changbao, deputy general manager of the commissioning company, attended the meeting.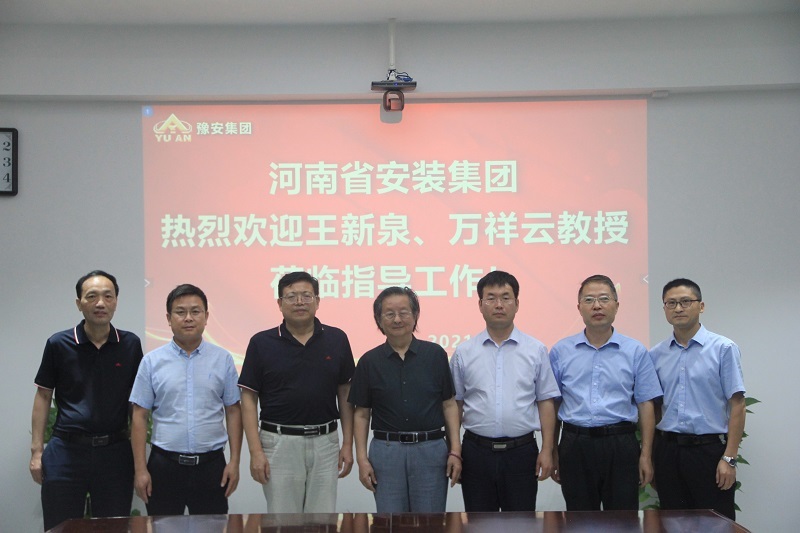 Vice President Wang Zhixiang made a detailed introduction of the group company's business development history, current production and operation status and development plan. Afterwards, participants from both sides conducted in-depth exchanges some issues such as the current situation of social and economic development, the production and operation of enterprises, the integration of production, education and research, and the services of universities to enterprises.
Professor Wang Xinquan analyzed the current social and economic development situation concisely and expressed his original insights, and put forward good opinions and suggestions on the problems of production and operation faced by enterprises relying on scientific and technological innovation and the business development plan during the "14th Five-Year Plan" period.
At the meeting, Wang Zhixiang expressed his heartfelt thanks to the professor for his comments and suggestions. He asked the relevant departments to sort out the suggestions of the two experts and come up with a timetable and roadmap, clarify the division of responsibilities, and cooperate closely. Strengthening communication with Henan Urban Construction College, further closer cooperation, and improving project construction capabilities with advanced technology is an important way to implement the group company's scientific and technological innovation strategy, to obtain scientific research results as soon as possible, and truly achieve excellence and strength.
---