Centralized procurement platform Information management system Online message
Tangshan Lanxin Glass Project Line B Melting Part Crown Closed.
---
At 3:58 pm on May 17, 2021, Tangshan Lanxin first and second line melting furnaces, and the second line melting part crown of tin bath technical renovation and installation project were successfully closed. Zhang Kai, Chairman of Lanxin Glass Co., Ltd., Li Huaiwu, project commander, Wei Zhibin, general manager of the second business department and Tangshan Lanxin Glass Project Manager, attended the closing ceremony. The second-line construction of Tangshan Lanxin Glass Project has officially stepped into ending stage. However, the later construction tasks are still heavy. The owner has set the second-line ignition date on June 8. Facing such a tight construction period pressure, the Tangshan Lanxin Glass Project Department will definitely withstand the pressure, face the difficulties, and demonstrate the responsibility of Henan Province Installation Group Co., Ltd. Henan Installation will work hard to ensure the smooth ignition of the second line on schedule!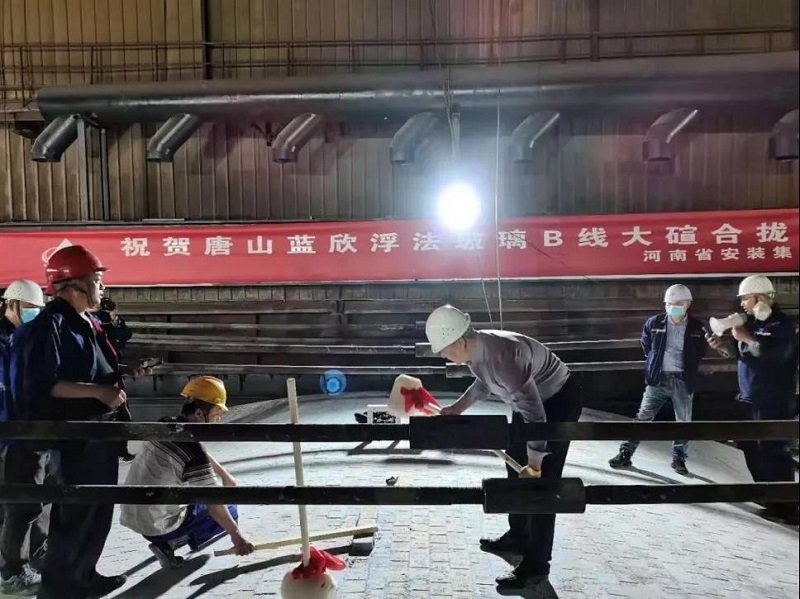 ---