Centralized procurement platform Information management system Online message
One successful water pressure test for the 2 # boiler of the Everbright Ningxiang project
---
On September 25, 2023, under the joint witness of the construction unit and the supervision unit, the responsible persons of the relevant units jointly signed the visa for the overall water pressure test of the 2 # boiler, marking the successful completion of the major assessment node for the construction unit of the Guangda Ningxiang project. This also further inspired the determination and fighting spirit of the project department to overcome difficulties and complete the construction task with quality and quantity on time.
Since the completion of the 1 # boiler water pressure test on July 27th, in nearly two months, the Everbright Ningxiang project has combined the actual situation on site, overcome difficulties such as high temperature and rainy weather, narrow equipment production and storage sites, and delayed delivery of materials and equipment. Under the premise of ensuring project quality and safe and civilized construction, we have strived for favorable construction conditions from the owner, concentrated our advantageous forces to work overtime and catch up with the progress, and finally completed the water pressure test node on schedule.
The successful completion of the water pressure test for the 2 # boiler has been highly recognized by the construction unit. The Ningxiang Project Department will continue to make efforts to strive for the smooth completion of subsequent milestones, strive for early production and power generation, and establish the Henan installation brand.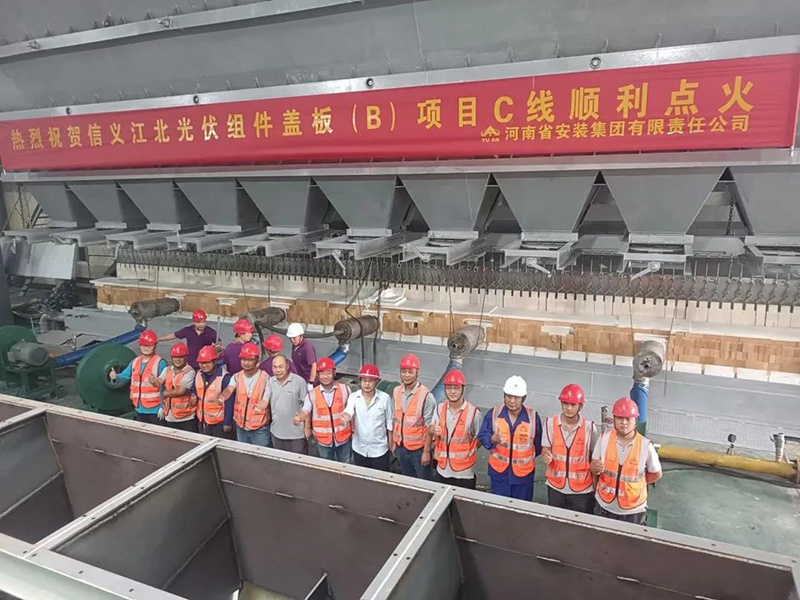 ---