Centralized procurement platform Information management system Online message
Successful ignition of the rolling line for the Sabah Banner installation project in Malaysia
---
On the morning of October 31, 2023, the Sabah Qibin Photovoltaic Project undertaken by the Glass Fiber Engineering Business Unit held a ignition ceremony. The Chief Minister of Sabah, Datuk Sri Bangli Mahazizhi, the Consul General of the Consulate General in Kota Kinabalu, Huang Shifang, the Chairman of Qibin Group, Yu Qibing, the General Manager of the Glass Fiber Engineering Business Unit of Henan Installation Group, Fu Yongfeng, and Vice General Manager Wu Zhenqun attended the ignition ceremony. At 11:08, the main guests on stage pressed their handprints on the large screen, and the scene of the kiln head entered, indicating successful ignition. The venue received warm applause, marking a significant milestone victory for the production line and a result of everyone's hard work.
Starting from March 2023, we entered Sabah Oblast for preliminary preparation, and officially organized personnel to enter in May. Sabah State has high temperatures and humidity, and the construction site is often muddy. In addition, there are frequent water and power outages in the local area, resulting in continuous difficulties. With the strong support of the leaders of the group company and business unit, Manager Wu Zhenqun and Deputy Manager Wang Jidong led all management personnel to strive forward according to the planned goals. If there is a shortage of personnel, emergency transfers will be made. If there is a shortage of materials, personnel will be arranged to carry them from China. Coconut will be purchased and distributed in hot weather to relieve heat. On site, we will actively coordinate with Party A and strive to create the best construction conditions for our employees. All members of the project department are not afraid of hardship and do not cry out for fatigue. They work overtime for two consecutive months in order to meet the set goals and ignite the fire as scheduled.
The Sabah Qibin project department is the first project undertaken by our company in Sabah, Malaysia. In the future, the project department will always remember the service concept of "customer-centric", efficiently and high-quality complete construction tasks, and let the flag of "Henan Installation" fly over Malaysia.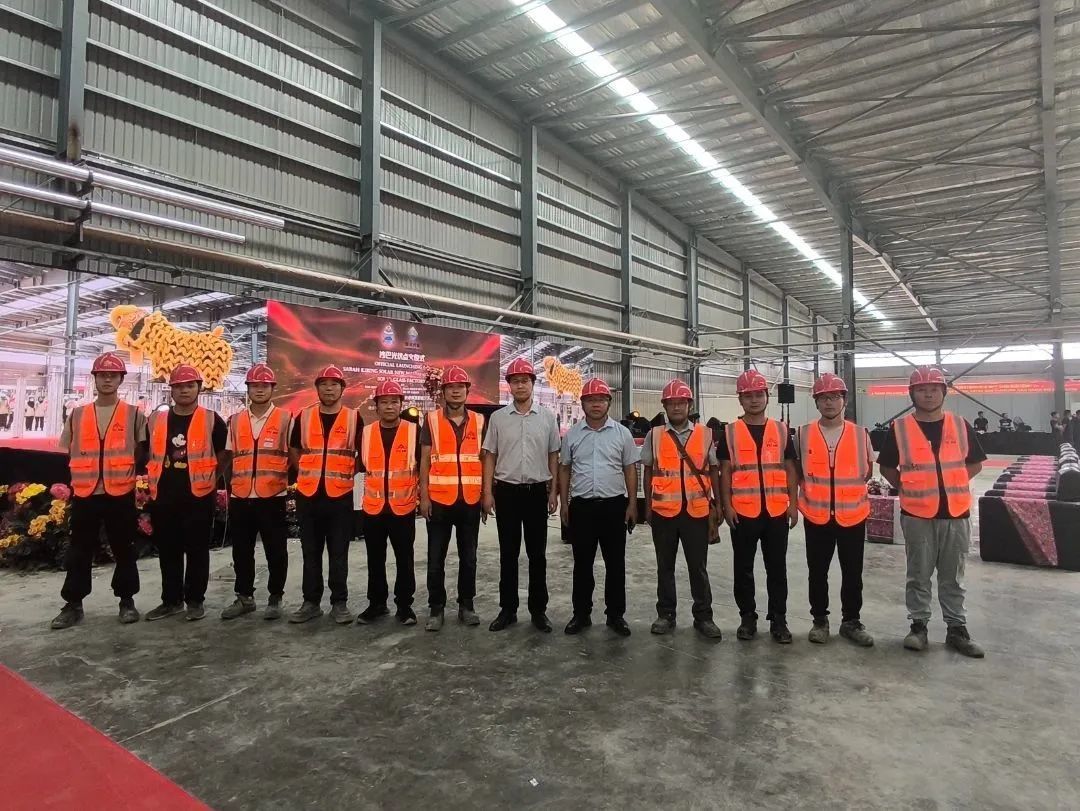 ---