Centralized procurement platform Information management system Online message
The water pressure test of 5 boilers on Dongming Road was successfully completed
---
On October 17th, the five boilers of the Dongming Road project underwent simultaneous pressure inspection. With the joint witness of the Market Supervision Bureau of Jinshui District, the Provincial Boiler Inspection Institute, and relevant leaders and staff of the owner, they were successfully completed at 12 noon on that day. Director Li of the Boiler Inspection Institute announced the success of the boiler water pressure test, and warm applause and cheers came from the scene.
The boiler overhaul and technical renovation project of Dongming Road Heat Source Plant officially started on August 16th, and the main project was completed on October 16th. After 60 working days of hard work day and night, 5 boilers have been overhauled and meet the conditions for hydraulic testing. At 9:40 am on October 17th, the water pressure test began on time. At 10:40 am, the test pressure increased to the boiler design pressure of 1.6MPa, and at 11:04 am, it increased to 2.0MPa (1.25 times the design pressure) for an overpressure test. After stabilizing for 20 minutes, the pressure was checked to be qualified and slowly reduced. At 11:35 am, the pressure dropped to 1.6MPa, and all metal walls and welds of pressure components were inspected. Inspection results: There are no water droplets or mist on the metal walls and welds of all pressure components, and there are no residual deformation issues after the hydraulic test. All indicators meet the requirements of the boiler design specifications, and the quality of the hydraulic test is qualified.
Due to the complexity of the system and high level of professionalism involved in the boiler water pressure test, it is like a difficult battle to fight. However, all personnel in the project department, with the belief and determination of "sticking to the goal and not relaxing", use iron facts to overcome obstacles and ensure the implementation of construction quality and progress control goals, and ensure the smooth completion of the boiler water pressure test.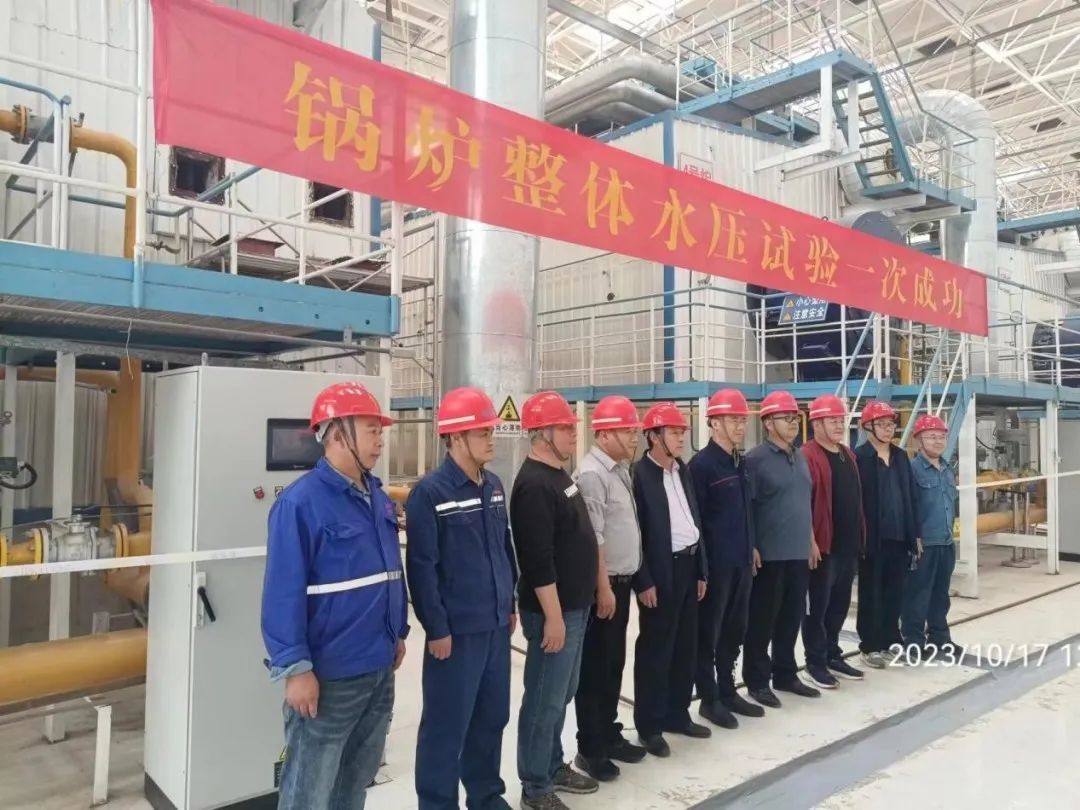 ---