Centralized procurement platform Information management system Online message
The "Safety Production Month" Activity of The Metal Structure Company Formally Launched
---
In order to deeply implement the instructions of the higher-level departments on carrying out the "Safety Production Month" activity in 2023, implement the overall deployment of the group company's "Safety Production Month" activity in 2023, further strengthen the safety publicity and education of the metal structure company, enhance the safety production skills of all employees, and improve the safety management level of the enterprise, on the morning of June 6th, the metal structure company focused on the theme of "everyone speaks safety, everyone knows emergency" activity, hold a monthly mobilization meeting and launch ceremony for safety production in the northern factory area. More than 30 factory leaders, departments, and workshop personnel participated.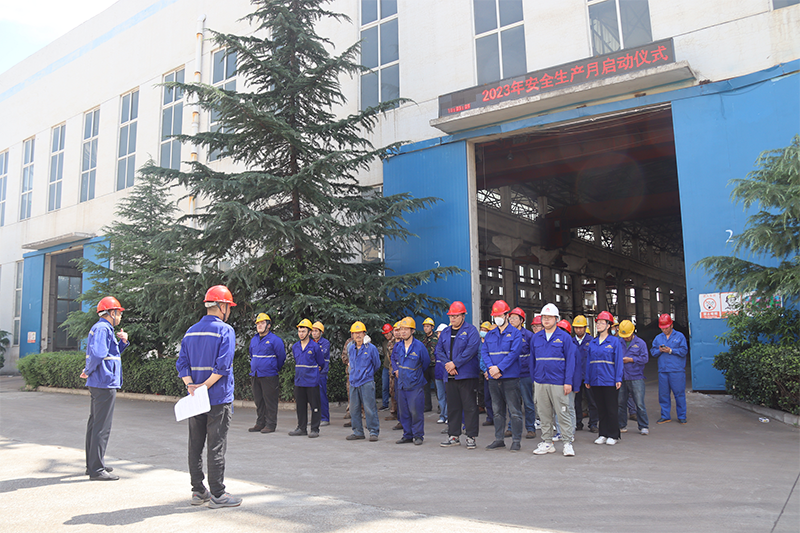 At the launch ceremony, the Minister of Production and Operation Department of Metal Structure Company, Blimin, first conveyed the overall deployment of the "Safety Production Month" activity of the group company. According to the 2023 "Safety Production Month" activity plan of Metal Structure Company, a series of activities were arranged and deployed, mobilizing all staff to actively participate, striving to improve their own safety awareness, enhance accident emergency rescue capabilities, and strengthen the awareness of safety production red line and responsibility, fully ensure personal safety and stable production situation of the enterprise.
Subsequently, Zhao Jile, Deputy General Manager of the Metal Structure Company, announced the official launch of the "Safety Production Month" and gave a mobilization speech, emphasizing: firstly, to effectively improve one's own safety awareness. We should use the most authentic cases around us to warn and educate everyone, truly let the accidents around us touch our hearts, and always tighten the thread of safety production from the perspective of ideological consciousness, without any numbness or fluke mentality; The second is to strengthen education and training for all employees. We need to further increase the training and learning of safety knowledge and skills, and use the "Safety Production Publicity and Consultation Day" activity to carry out various forms of safety production publicity and education, comprehensively improve personal accident prevention and emergency self rescue capabilities, and effectively achieve that everyone speaks safety, everyone is capable of emergency response, and everyone is capable of self rescue; The third is to strengthen the investigation and rectification of hidden dangers. We need to strengthen the management of high-risk work areas and personnel such as welding and spraying, strictly prohibit illegal operations, regularly organize special inspections, identify and manage safety hazards, and resolutely prevent and curb the occurrence of safety accidents.
The metal structure company will take this "Safety Production Month" event as an opportunity to solidly carry out various activities, strictly control illegal operations and barbaric operations in cutting, welding, lifting, painting and other links, strictly and meticulously investigate and rectify safety hazards, firmly build a safety production defense line, and promote the high-quality development of the metal structure company with high-quality safety.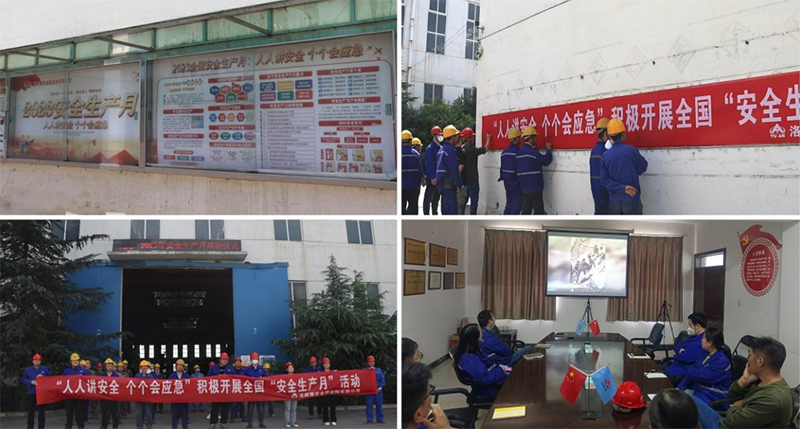 ---