Centralized procurement platform Information management system Online message
Saudi Gadian Project Successfully Ignited
---
At 1:18 pm local time on June 16, 2023, the Saudi Gadian project was successfully ignited. KirK, Global Director of Gadian, Arub Khan, General Manager of Saudi Gadian, Zhao Wenke, Project Manager of Party A, Fu Yongfeng, General Manager of Glass Fiber Division, and Shi Guoqiang, Project Manager, jointly attended the ignition ceremony. This ignition marks a milestone victory for the Saudi Gadian project.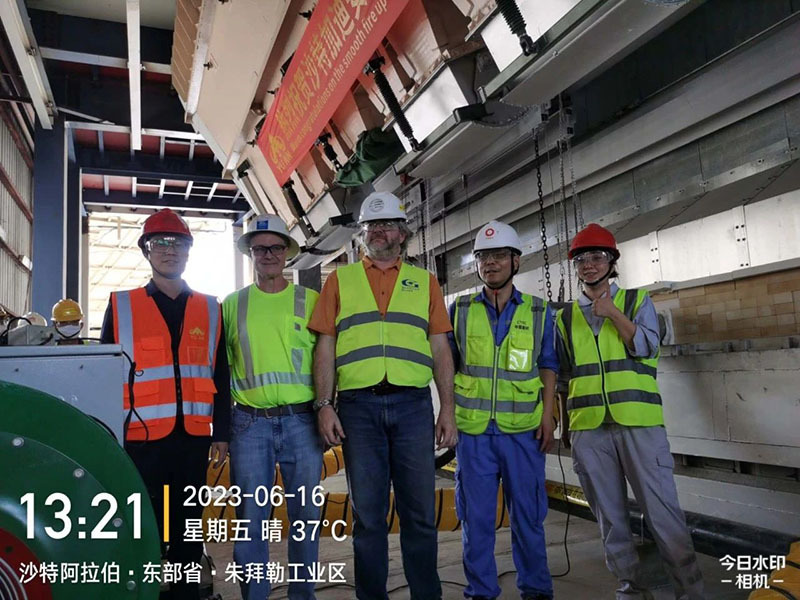 The Saudi Gadian project has taken over a year from domestic production to its successful ignition. At the beginning of the project, the company and business unit leaders attached great importance to it. During the production process, the project deeply applied BIM technology, significantly improving the prefabrication rate. For the first time, intelligent welding robots have been applied in the production of steel arch beams, while dozens of new technologies such as gantry cutting machines and automatic shot blasting machines have been applied, providing strong support for overseas voyages. Just arrived in Saudi Arabia, due to language barriers, there are many problems with the procurement of auxiliary materials and equipment leasing for the project. In December last year, when the construction task was heavy, all project personnel were infected by COVID-19. In order to ensure the construction progress, the project was still in two shifts and three shifts. At the same time, the project leader actively coordinated domestic personnel, without affecting the construction progress at all. At the end of February this year, the general manager of the business unit, Fu Yongfeng, personally visited the project to provide guidance and put forward many guiding opinions. At the same time, he actively communicated with the owner and the leadership of Party A to effectively solve on-site problems, creating necessary conditions for the construction of the large kiln. Entering May, the temperature in Saudi Arabia skyrocketed. The project department actively coordinated, effectively provided logistical support, and took multiple measures to prevent heatstroke and cool down. On May 22nd, the main arch of the furnace was successfully closed, and it took only over 10 days to complete the process from supporting the wooden formwork to the main arch, perfectly demonstrating the speed of Yu'an. On June 8, on the eve of the decisive battle, the General Manager of the Division came to the site again. In the workshop with a Apparent temperature of 45 ℃, he bent over to closely monitor the construction progress and strictly grasp the construction safety. Finally, the Saudi Gadian project was successfully ignited with the joint efforts of everyone.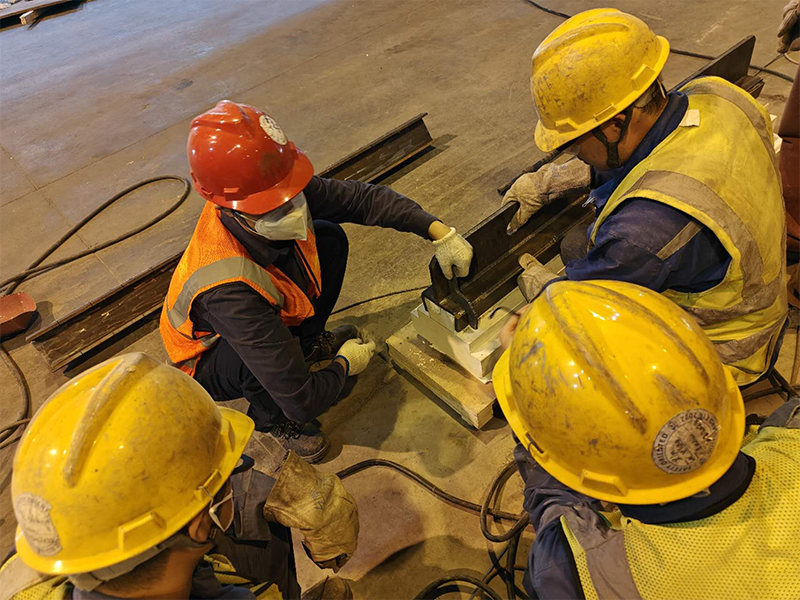 In the follow-up work, all project personnel will continue to implement the company's management philosophy, deliver a satisfactory answer for the owner and Party A, and leave a strong mark for the company in the countries along the "the Belt and Road".
---