Centralized procurement platform Information management system Online message
Successful ignition of the photovoltaic cell packaging material project for new energy solar equipment of China Building Materials (Yixing)
---
At 9:58 am on May 26, 2023, the first phase of the photovoltaic cell packaging material project for China Building Materials Yixing New Energy Solar Equipment was successfully ignited. Yang Bomin, Deputy General Manager of Luobo Group and General Manager of Yixing New Energy, and other leaders attended the ignition ceremony. The successful ignition of this project marks a milestone victory, and the Yixing New Energy Project has entered the countdown to production. After completion, the project will accelerate to become the first green, intelligent, and high-end dual carbon demonstration factory in Jiangsu Province, with an expected annual output value of 3 billion yuan.
China Building Materials (Yixing) New Energy Co., Ltd. is a mixed ownership enterprise of Luoyang Glass Holdings, a listed company under China Building Materials Kaisheng Group, and also a new owner of the business expansion of the business unit; The Yixing New Energy Project is the first photovoltaic rolled glass production line of the unit, and it is also a key project of China Building Materials International Engineering Group Co., Ltd. In order to expand the market and establish a brand, the project department has been adhering to the principle of "service first, owner first" since its establishment. All employees of the project department aim for high quality and high standards, strictly control each construction process, and win unanimous praise from the owner unit and the general contractor unit.
The successful ignition of the Yixing New Energy Project is inseparable from the hard work of every frontline worker, the coordination and arrangement of project management personnel, and the strong support of business unit leaders. We will continue to carry forward the spirit of Yu'an, remember the company's purpose, and create high-quality projects.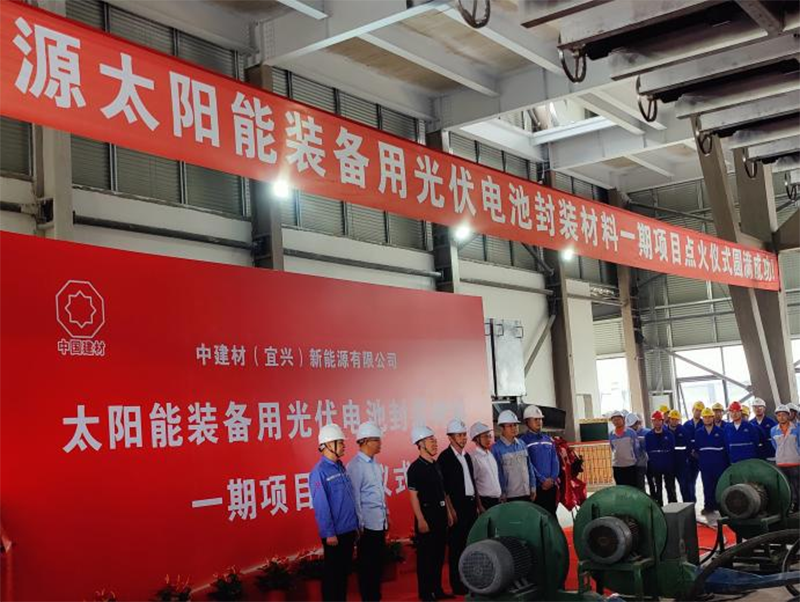 ---