Centralized procurement platform Information management system Online message
The main structure of the 2 # training building of Henan Vocational and Technical College of Industry has passed the acceptance inspection smoothly
---
On May 12, 2023, the main structure of the 2 # Practical Training Building of Henan Industrial Vocational and Technical College, constructed by the Sixth Engineering Company of the Group Company, passed the acceptance smoothly. This acceptance activity was jointly carried out by the Quality Supervision Station of Wancheng District, Nanyang City and the responsible parties of the construction, survey, design, supervision, and construction projects.
The acceptance process is strictly carried out in accordance with the procedures of self-evaluation by the construction enterprise, supervision verification, survey and design recognition, owner acceptance, and government supervision. The acceptance team checks the construction site of the project and the quality and completion of the main structural engineering through the work method of field investigation. At the same time, it reviews the inspection lot, construction records, test reports and other office data, and recognizes the integrity of the data.
At this acceptance meeting, each responsible entity evaluated the project separately. The person in charge of the construction unit, Sang Qian, combined with the opinions of all parties, announced that the main body of the project was accepted and officially passed. The district quality supervision station fully acknowledges the participation of all parties in the construction project, and the project leader Sang Qian, on behalf of the construction unit, expresses gratitude to all parties for their efforts in turning the construction blueprint into a towering teaching building on time, with quality and quantity guaranteed.
The 2 # training building project is a reinforced concrete frame structure, with a total height of 7 floors and a building area of 21510.50 square meters. The successful acceptance of the 2 # Teaching and Training Building project is a major event and joy for Henan Vocational and Technical College of Industry, realizing the beautiful vision of teachers and students having a more spacious, practical, and advanced training and teaching environment.
The project department will continue to carry forward the corporate spirit of "being particularly capable of enduring hardship and fighting", with a more full work passion, focusing on quality internally and establishing an image externally. It will actively apply for the quality standardization site in Nanyang City, and as scheduled, build the 2 # training building into a safety engineering, benchmark engineering, and high-quality engineering that can withstand inspection.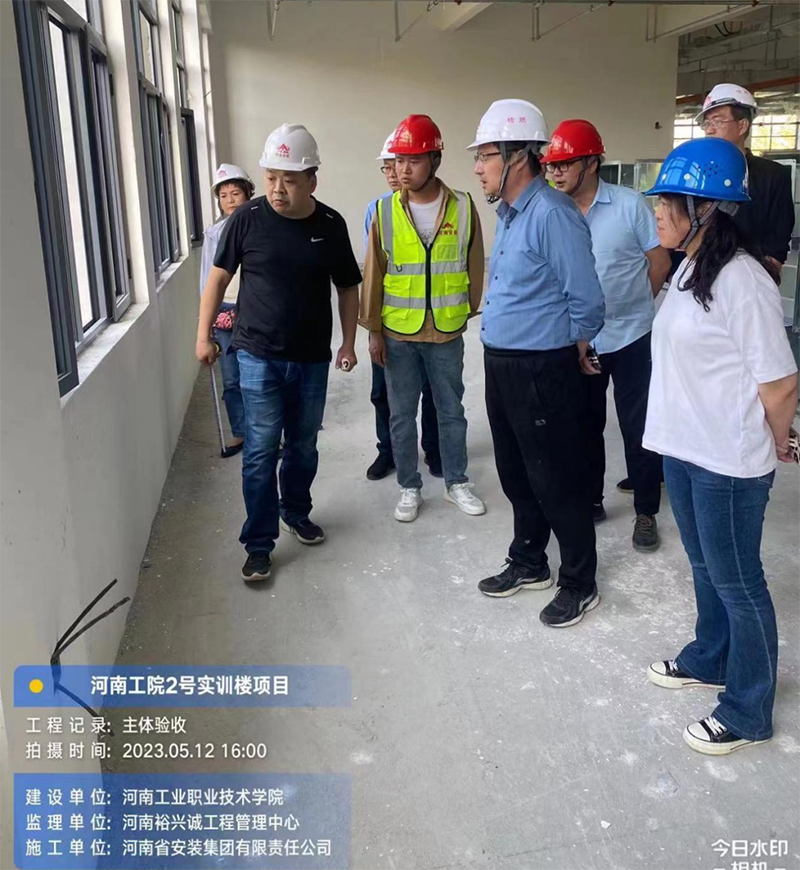 ---