Centralized procurement platform Information management system Online message
The linkage operation of Liaoning Xinhualong WSA acid production project is successful
---
On November 23, 2022, after 11 months of continuous and intensive construction, the linkage operation of Liaoning Xinhualong WSA acid production project achieved a complete success, which means that Xinhualong Group has become an advanced leading environmental protection enterprise in the domestic molybdenum industry that adopts foreign WSA acid production technology, and has also become the leader of our company's general contracting in the WSA acid production field.
The acid production project is a general contracting project for disassembly, transportation and installation. The demolition site is in Luoyang and the installation site is in Jinzhou, Liaoning. The demolition and installation site are more than 1300 kilometers away. During the construction period, Xinhualong Project actively practiced the company's cultural concept, overcame many difficulties, such as repeated epidemics, difficult transportation, changeable climate, tight construction period, great technical difficulties, and few management personnel. It raced against time and worked overtime to catch up with the progress during the construction period. The management personnel actively went to the front line to solve the problems for the team, and finally successfully completed the joint operation task of WSA acid production project on November 23.
All staff of the Project Department will continue to implement the company's advanced management philosophy, carry forward the company's advanced corporate culture, make persistent efforts, provide more high-quality projects for the owners, and create more achievements for Yu'an!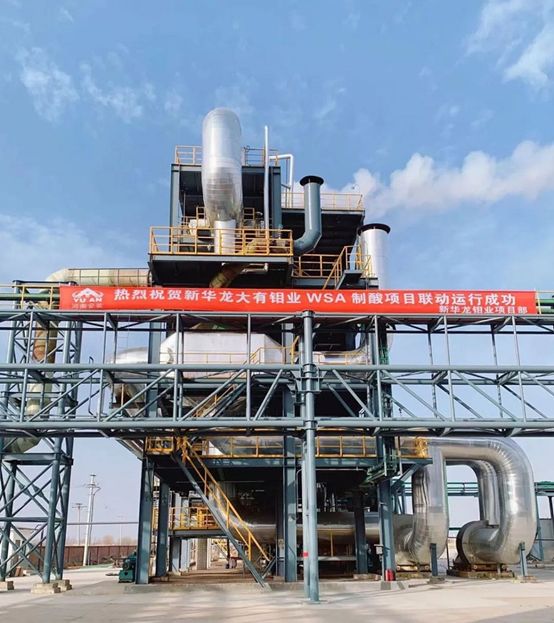 ---