Centralized procurement platform Information management system Online message
Chen Shuxin, vice chairman of Luoyang CPPCC, and his party visited the High School Affiliated to Luoyang Teachers College to inspect and guide the work
---
On the afternoon of October 9, 2022, Chen Shuxin, vice chairman of the Luoyang CPPCC, and his party visited the group company Luoyang Teachers College Affiliated Senior High School Project for research and guidance. Chen Shuxin had an in-depth understanding of the project progress and gave guidance on the follow-up work arrangement.
At the work report meeting, after the person in charge of the project department reported on the construction of 11 individual projects on site, Chen Shuxin praised the company's project construction progress, thanked everyone for sticking to their posts during the National Day holiday, and affirmed strong organizational and coordination skills since the start of the project start. She emphasized that the Senior High School Project Affiliated to Luoyang Normal University is a key project planned by the Luoyang Education Bureau, and it is an important measure for the city to continuously improve the conditions for running high schools and promote the development of high school education. Project construction is related to people's livelihood. While advancing the project progress, safety and quality must also be controlled. All parties involved in the construction must keep the bottom line and work together to build high-quality projects.
At present, the main bodies of the three bidding sections of the Senior High School Affiliated to Luoyang Normal University have all carried out construction tasks in an orderly manner, and the construction of the main structure project has been gradually promoted on the basis of the existing work surface.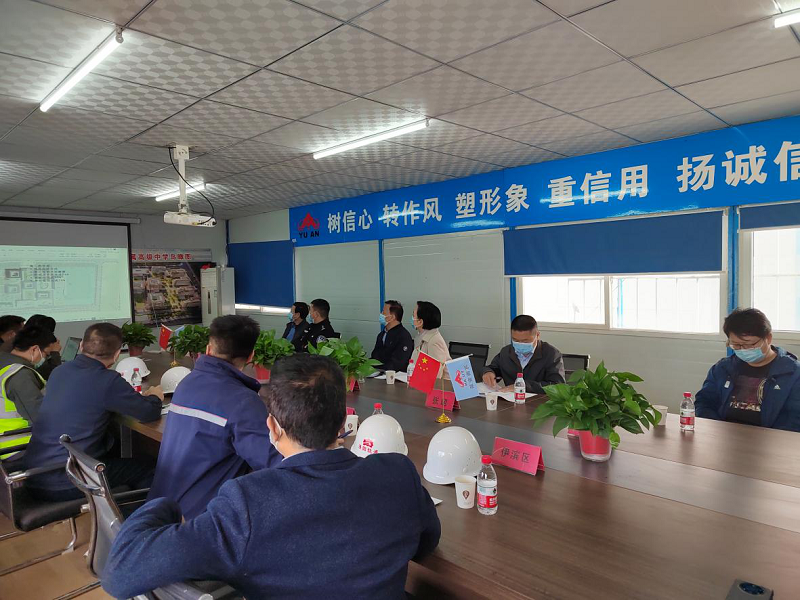 ---