Centralized procurement platform Information management system Online message
Henan Province Installation Group Cooperates with Henan University to build the Industrial Development Research Institute.
---
On December 24, Henan Installation and Henan University held a grand ceremony for the co-construction of the Industrial Development Research Institute and the Strategic Cooperation Framework Agreement on the Jinming Campus of Henan University. The company's party secretary, chairman and president Huang Kezheng, and Henan University's vice president Zhang Lixin attended the signing ceremony.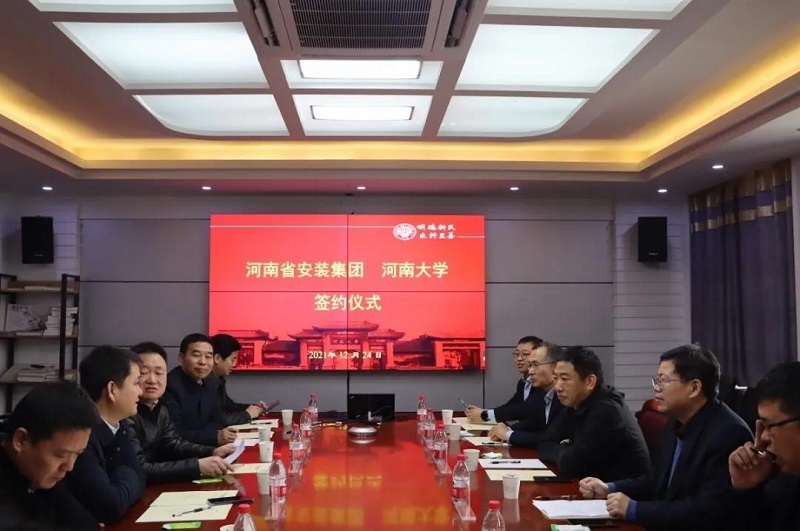 According to the content of the agreement, the two parties will focus on four areas: strategic planning, innovation platform, post-doctorate training and introduction, intellectual support and talent training cooperation, and actively play Henan University's advantages in the disciplinary advantages and talent advantages in biomedicine, artificial intelligence, industrial Internet, new materials, measurement and control technology, etc. as a national "double first-class" construction university, and the provincial and ministry co-constructed universities. In the form of co-constructing an industrial development research institute, and jointly recruiting post-doctors around the company's urgent and forward-looking research and development topics, and jointly developing technology Research and development, joint application of major projects, promote the docking of industrial disciplines and the transformation of technological achievements, and at the same time focus on the supply and demand docking employment education project of the Ministry of Education to do a good job in the construction of internship bases, oriented talent training and human resources improvement, and accelerate the construction of the talent team of both parties.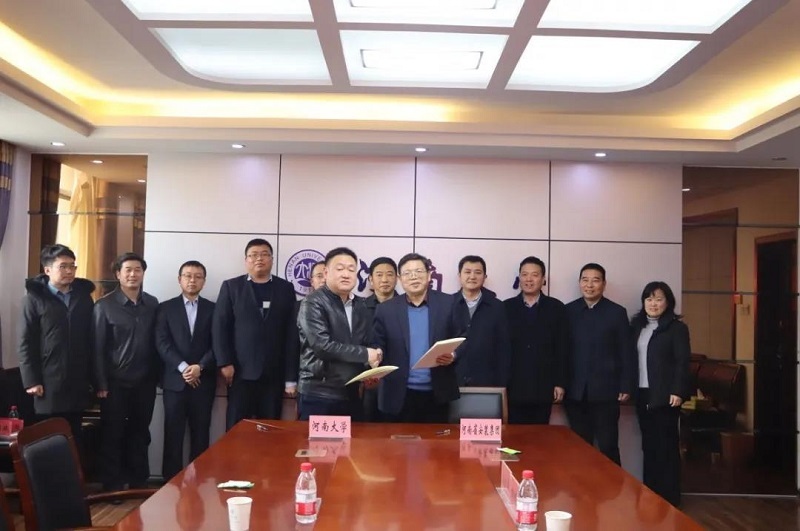 Witnessed by the participants, the company's vice president Wang Zhixiang and Henan University vice president Zhang Lixin signed the "Henan University and Henan Province Installation Group Co. Ltd. Co-construction Industrial Development Research Institute and Strategic Cooperation Framework Agreement" on behalf of both parties. Both the school and the enterprise said that signing the contract is only the first step, and the work plan should be further refined and implemented according to the content of the agreement. Based on the principle of "complementary advantages, resource sharing, scientific research interaction, and win-win cooperation", we should dig deep and long-term effect, precise docking, enterprises set up questions for colleges and universities to answer questions, and solve the problem of the neck, promote the deepening and solidification of cooperation between the two sides, and realize the common development of both school and enterprise.
---