Centralized procurement platform Information management system Online message
Henan Province Installation Group Co., Ltd. and Seazen Holdings Co., Ltd. (Region of Henan Province and Shaanxi Province) signed a cooperation framework agreement.
---
On April 21, representatives of the group company and Seazen Holdings Henan-Shaanxi Region signed a strategic cooperation framework agreement in the central meeting room on the 23rd floor of the Henan Installation Building. According to the agreement, the two parties will work together to promote the steady expansion of various businesses.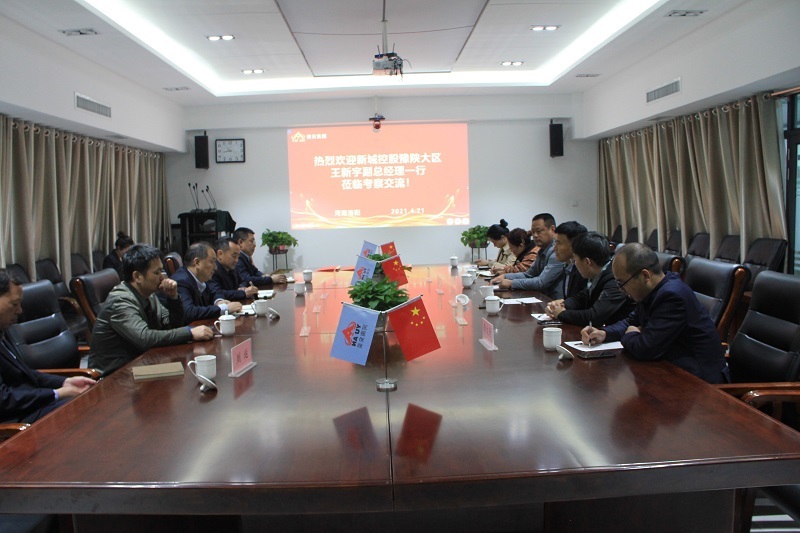 Yan Congyun, Vice President of Henan Province Installation Group, Guo Changqi, Executive Director of Yu'an Real Estate, Wang Xinyu, Deputy General Manager of Henan-Shaanxi Region, and Wang Bo, Deputy Director of Industry and City Development Department attended the signing ceremony.
Yan Congyun, vice president of the group company, presided over the ceremony and expressed his gratitude to Seazen Holdings for its support and recognition to Henan Installation. For this strategic cooperation, the two parties have obvious complementarities in their main businesses, in terms of professional capabilities and industry resources in their respective fields.
Guo Changqi, Secretary of the Disciplinary Committee of the Group Company, Chairman of the Labor Union, and Executive Director of Yu'an Real Estate, pointed out that deepening the cooperation with outstanding enterprises is not only a need for industry development, but also a need for Henan Installation to achieve the strategic goals of the "Three-Year Plan". We hope that both parties can have a in-depth cooperation, creating a pattern of complementary advantages and cohesive strength, and achieving substantial results. Wang Xinyu, Deputy General Manager of Seazen Holdings Henan-Shaanxi Region, expressed the hope that both parties can use this cooperation as a starting point to deepen mutual trust, strengthen exchanges, and establish and improve strategic partnerships in investment, development, and construction.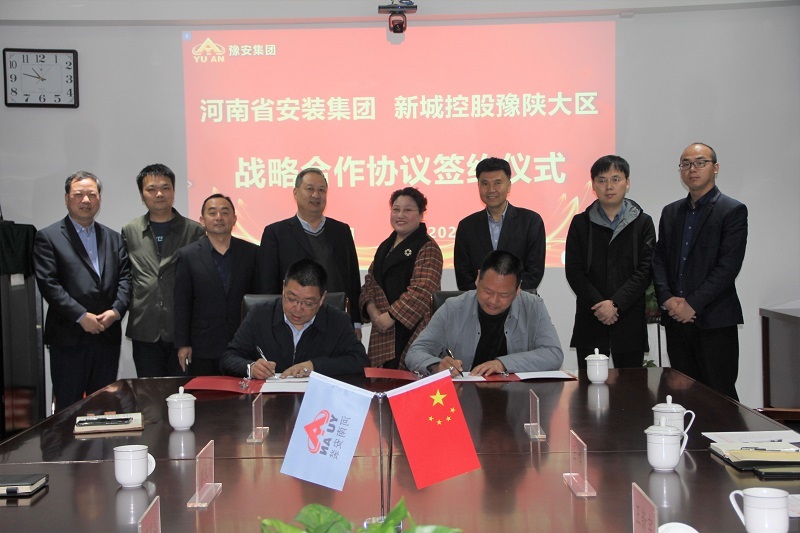 The signing of the strategic cooperation framework agreement signifies that the two parties will integrate their respective resource advantages at the business level, establish and improve the strategic cooperation mechanism, and continuously expand the width and depth of the cooperation field, so as to establish a long-term and strategic cooperative relationship. For the purpose of common business development, we will start the all-round, multi-field, and in-depth strategic cooperation in multiple fields, fully tap the resource advantages, technological advantages and development potential of each business field, enhance the core competitiveness of both companies, and work together for win-win cooperation.
---