Centralized procurement platform Information management system Online message
The main body of the comprehensive building of the new hospital area construction project of Yichuan County Traditional Chinese Medicine Hospital was successfully topped off
---
On the morning of November 5th at 10 o'clock, with the completion of the last concrete pouring, the main body of the comprehensive building of the new hospital area construction project of Yichuan County Traditional Chinese Medicine Hospital in Luoyang City undertaken by the group company was sealed! Wei Xuejun, Executive Deputy County Magistrate of Yichuan County, Yang Penghui, Deputy County Magistrate, Song Keyi, Director of the Health Commission, Li self-defense, Secretary of the Party Committee of the Traditional Chinese Medicine Hospital, Guo Changqi, Secretary of the Discipline Inspection Commission and Trade Union Chairman of the Group Company, and Huang Xiao, Vice President, attended the capping ceremony.
The main roof of the comprehensive building marks an important stage of progress in project construction. Since entering the construction site in March 2023, with the guidance and support of the group company and the construction engineering department, the project department has meticulously organized, scientifically managed, and standardized construction, actively promoting the spirit of not afraid of hardship, not afraid of difficulties, and not slacking off. After 222 days and nights of hard work on the construction front line, it has effectively ensured the smooth handover of each construction period node, and has won full recognition and high praise from the leaders of Yichuan County.
A phased victory is an inspiring motivation, and the project department will continue to maintain high morale and a rigorous attitude, crafting high-quality projects to ensure the project is completed on schedule.
The construction project of the new hospital area of Yichuan County Traditional Chinese Medicine Hospital is planned and constructed according to the standards of a tertiary hospital, with a land area of approximately 125.52 acres and a total investment of 970 million yuan. The plan includes two major sections: medical and elderly care. Among them, the above ground part includes a medical complex building, a convalescent building, an expert apartment building, an oxygen supply station, and a fever clinic, while the underground part includes a garage and supporting buildings. The project is expected to achieve overall relocation by the end of 2024, which will significantly improve the level of medical and health services in Yichuan County, allowing the people of the entire county to enjoy higher quality, satisfaction, and level of medical and health services.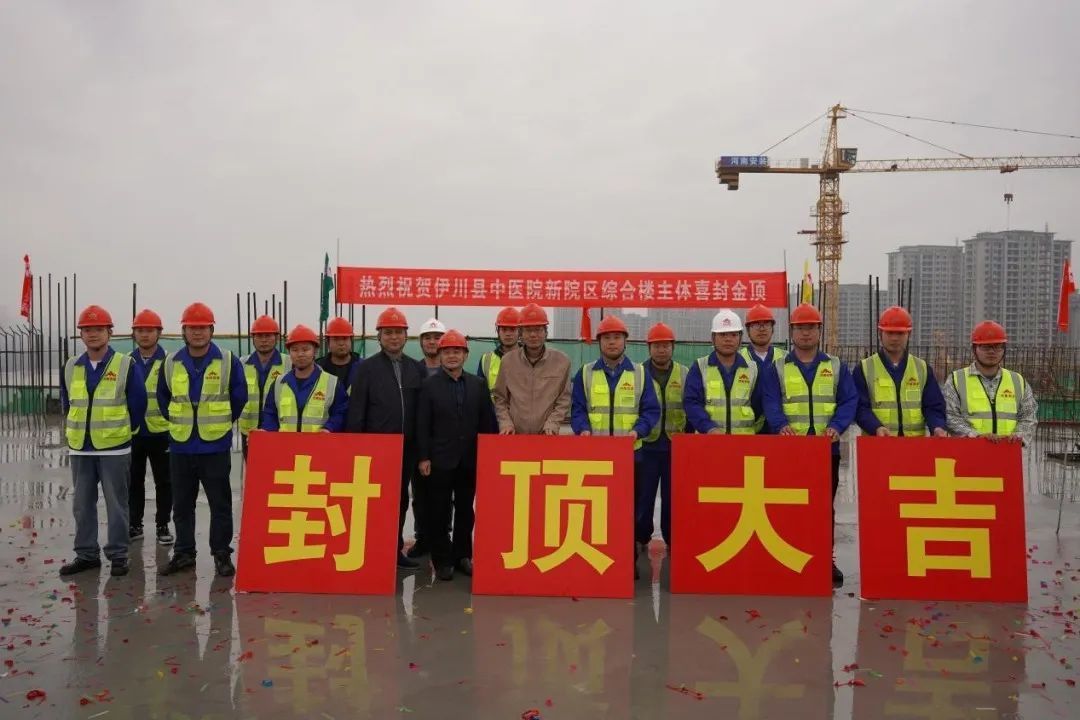 ---