Centralized procurement platform Information management system Online message
On the Occasion of the 101st Anniversary of the Founding of the Party, the Company Organized Party Building Activities
---
On the occasion of the 101st anniversary of the founding of the July 1st Party, the group company organized the party members to carry out various activities.
On the morning of June 30, Wang Jiaqiang, an old party member of the group company, participated in the awarding ceremony of the "Glorious 50 Years in the Party" commemorative medal organized by Yibin District. At the same time, Shi Kai and Pei Xiaobo of the group company participated in the collective oath of party members as representatives of new party members.
On July 1st, Zhao Fusheng, secretary of the retired general party branch of the group company, and his party visited some party members in difficulty to understand their living conditions and issued condolences to them, so that they could feel the care and concern of the party and the enterprise for them.
On July 1, the Party Branch of the First Engineering Company organized 14 Party members to carry out a series of party building activities at the site of the embankment excavation of the Yellow River in Huayuankou to celebrate the 101st anniversary of the founding of the Communist Party of China. First of all, Zhang Fangshun, deputy secretary of the Party Branch of the First Engineering Company, led everyone to review the oath of party members in the red education base. After taking the oath, the party members and comrades visited the "1938 Pakou Office", the Huayuankou Incident Record Square and other places, and learned about the positive role our party played in the incident at that time. Afterwards, the party members visited the project department of Huayuankou Water Plant, and sent Huoxiangzhengqi water, cooling oil, watermelon and other cooling and summer products to the project department, and then checked the progress of the project department.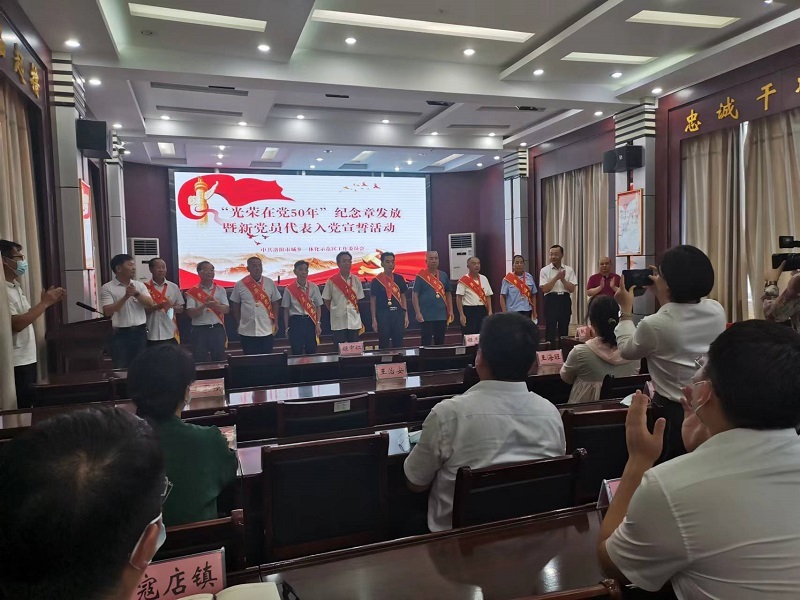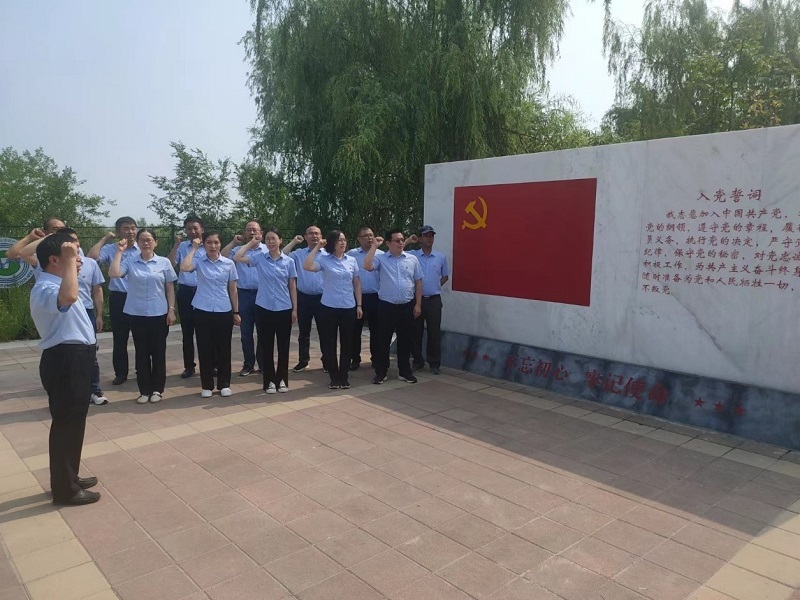 ---