Centralized procurement platform Information management system Online message
AnCai Xuchang Photovoltaic Lightweight Substrate Project Kiln Crown Successfully Closed.
---
At 11:18 a.m. on April 1, 2022, under the witness of Wang Qingyong, project manager of the owner, Chen Chao, project manager of CNBM and Li Weizi, manager of the construction company, the main part of AnCai Xuchang Lightweight Photovoltaic Substrate Project kiln successfully closed the crown.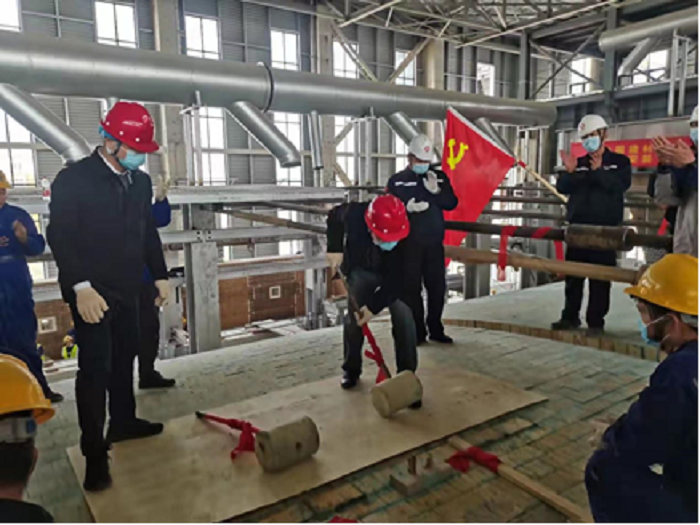 This time, the kiln crown was closed according to the project node, which won the owner's unanimous praise and demonstrated that Henan Installation completed the project with high efficiency and high quality, and AnCai Xuchang Lightweight Photovoltaic Substrate Project entered the late stage of construction, and strived to get fuller recognition and trust from AnCai Xuchang New Energy Technology Co., Ltd. and CNBM.
---