Centralized procurement platform Information management system Online message
Leaders of Puyang Investment Group visited the company's project to guide the work.
---
On February 20, 2022, Wang Yongmei, deputy secretary of the party committee and general manager of Puyang Investment Group Co., Ltd. and her party visited the project of Puyang Citizens' Cultural Activity Center of the company for research. After listening to the report on the project progress and work arrangement, Wang Yongmei sent a cordial greeting to all the management personnel of the project department, and at the same time affirming the work progress of the project.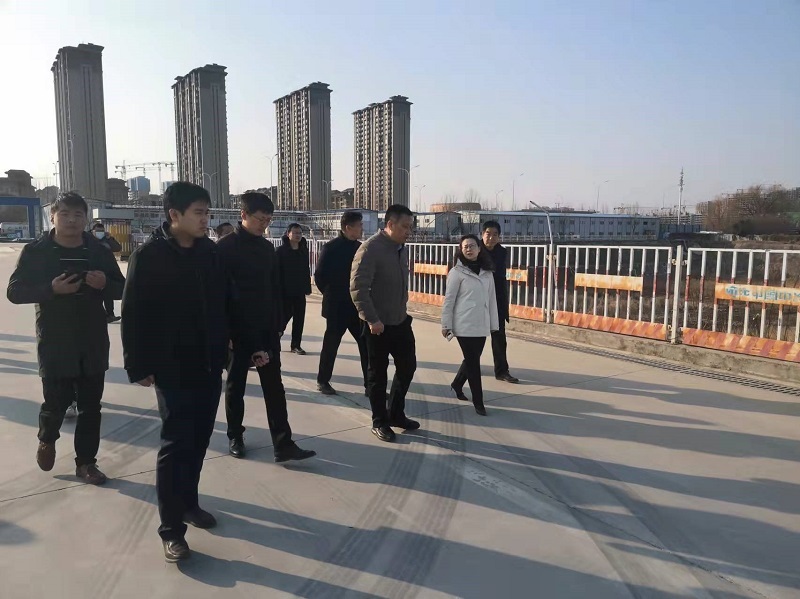 Wang Yongmei pointed out that the Puyang City Citizens' Cultural Activity Center project is a key livelihood project in Puyang City, the municipal government will give enough support in the future work, and believe that the participating units will definitely serve Puyang with high-quality projects. She also stressed that to strengthen the process management and active cooperation in the construction process, to bite the target without relaxation, to continue to attack without slackening, to find out the shortcomings in depth, to sort out the problems seriously, to list the problems, to list and target the responsibilities, to establish the project ledger, to refine the work, to implement the responsibilities to the people, to quickly promote the project construction, in order to create a clean, safe, quality, environmental protection benchmark site.
The total construction area of Puyang Citizens' Cultural Activity Center project is 83,700.67 square meters, with a building height of 23.75 meters, five floors above ground and two floors below ground, of which 1-3 floors above ground are Administrative Service Center and Puyang Public Fund Management Center, 4-5 floors are Public Resources Transaction Center, and 1-2 floors below ground are parking lots. There are two sections of Puyang Citizens' Cultural Activity Center project, and the Construction Engineering Department of Henan Province Installation Group is responsible for the construction task of the first section.
---