Centralized procurement platform Information management system Online message
Henan Xinghan Biological Technology Co., Ltd. successfully held the 2022 annual work conference.
---
On February 13, 2022, Henan Xinghan Biological Technology Co., Ltd. held a meeting to learn and implement the spirit of the annual meeting of the Group Company and the 2022 annual work conference of Xinghan, which was attended by Comrade Yu Jianqun, the leader of the Group.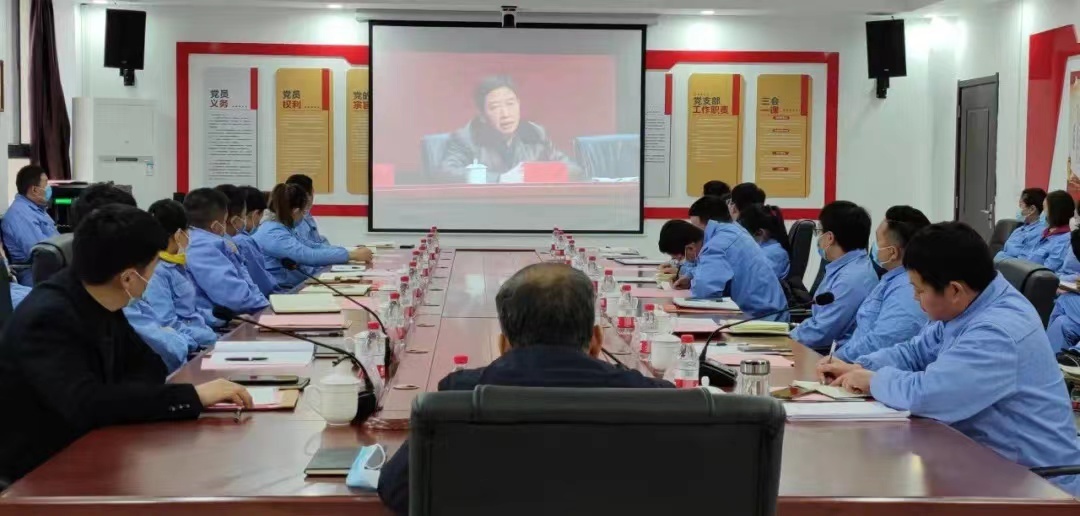 The meeting firstly conveyed the "2022 Annual Work Report" and the spirit of the meeting by Comrade Huang Kezheng, Secretary of Henan Installation Party Committee, Chairman of the Board and President of the Group Company, and carefully studied the important speech of Mr. Huang at the 2022 Annual Work Conference of the Group Company. Mr. He Zhihua, General Manager of Xinghan, made the "2022 Annual Work Report" of Xinghan, and summarized the achievements of Xinghan in 2021 in a comprehensive and systematic way.
The year of 2021 is the opening year of the national "14th Five-Year Plan" and the starting year of the "Three-Year Plan" of the group company. In the face of the challenges in the journey, under the strong leadership and strong support of the Group Company, Xinghan Company has seized the opportunity of "plastic ban", relied on its technical advantages, actively explored the market, maintained a steady momentum of development, and achieved a double increase in production and sales scale and efficiency. While summarizing the achievements, the meeting also pointed out the shortcomings in the development of the company, which need to focus on improvement. The report pointed out that, with regard to the work target of Xinghan Company in 2022, the company should always uphold the concept of providing quality products and services, take market demand as the guide, take technology research and development innovation as the driver, take business strategy transformation and upgrading as the path, actively explore both international and domestic markets, and strive to build an integrated biotechnology base of "production, learning, research and application".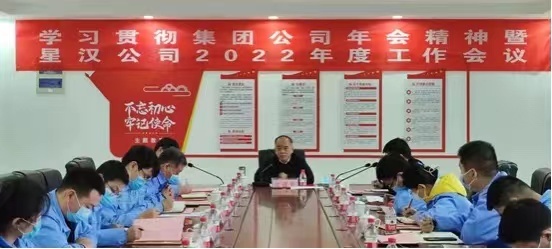 Yu Jianqun, the leader of the group company, delivered a concluding speech, explaining profoundly on the important speech of Huang Kezheng, on building youth-oriented enterprises, science and technology-oriented enterprises, implementing quality and safety management, paying close attention to basic management, standardizing service system construction, supporting the development of growing units, insisting on the dual drive of domestic sales and international sales, building domestic and international sales networks, stabilizing existing customers, exploring potential customers and expanding product promotion. In 2022, the company will closely focus on the strategic decision and deployment of the group company and Xinghan, firmly confident in the change of situation and policy, grasp the opportunity in the transformation of "danger" and "opportunity", actively act in the unity of "stability" and "progress", accelerate the construction pace of 200,000 tons/year high-purity polymerization grade L-lactic acid project, and promote the vigorous development of biodegradable new materials industry.
---