Centralized procurement platform Information management system Online message
The main arch of Fujian Ruibo Project's melting part was successfully closed.
---
At 10 o'clock in the morning of October 24, 2021, the melting section of the ultra-white float glass production line project of Fujian Ruibo successfully closed the arch.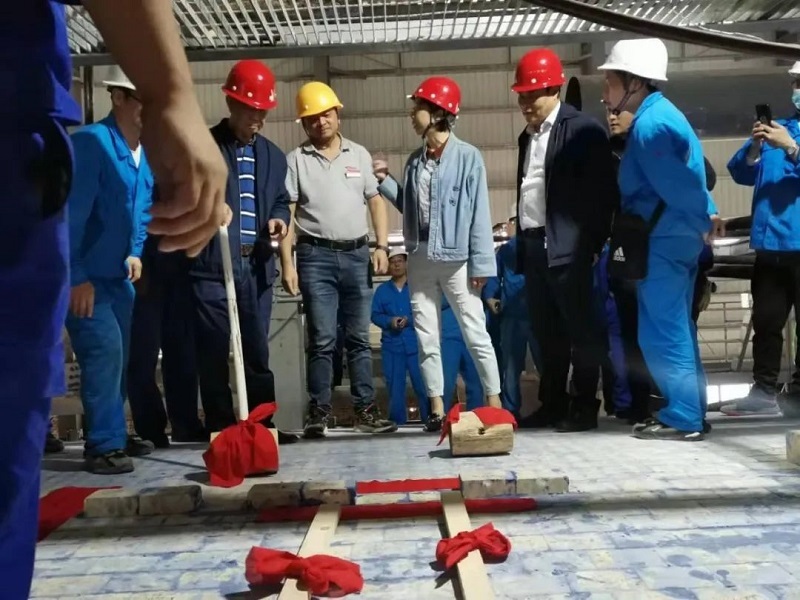 Fujian Ruibo Glass Co., Ltd. is a wholly-owned subsidiary of Fujian Aoneng Investment Group. After the project is completed, it will become a comprehensive enterprise integrating glass production and processing with the largest scale and the most complete products in Fujian Province. The company's main products are ultra-white solar photovoltaic float glass, ultra-white ultra-thin electronic glass and low-radiation special glass.
In order to ensure the successful closure of the arch, all the staff of the project department have overcome many difficulties, and under the great support of the owner's leadership, they cooperate with multiple units, closely cooperate, carefully organize, investigate the source of hazards at the construction site, and take safety precautions in a timely manner, coordinating and resolving various problems affecting the closing of the arch, which has ensured the smooth completion of the arch closing.
---