Centralized procurement platform Information management system Online message
The methanol synthesis tower of Henan Junhua Project was successfully hoisted.
---
At 14:00 on September 9, 2021, Henan Junhua Project undertaken by the First Engineering Company of Henan Installation successfully completed the methanol synthesis tower hoisting work, which marked the successful completion of the key nodes of this project.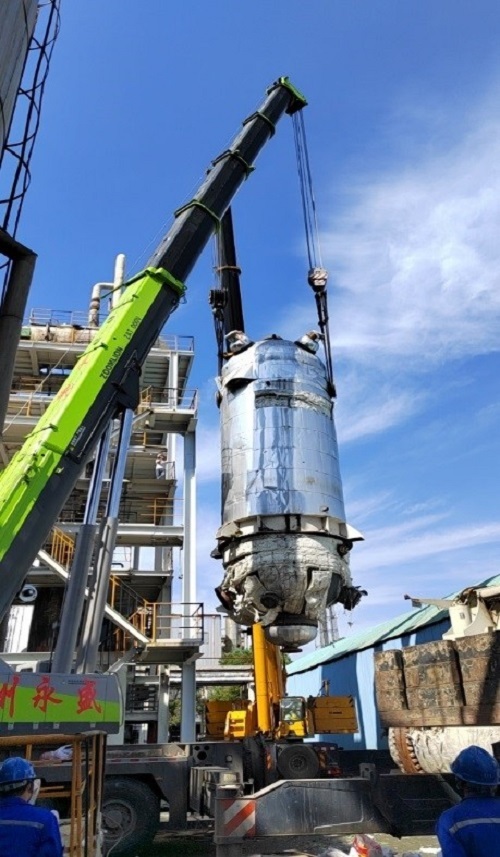 When hoisting, the project department employees adopt two 500T main cranes and 300T cranes to lift the tail at the same time. During this process, the project department leaders commanded properly, and through perfect cooperation between skilled workers, the methanol synthesis tower hoisting work was finally successfully completed.
---